The Highest Paid I'm A Celeb Star Is Revealed And It's Not Who We'd Expect
24 November 2017, 08:15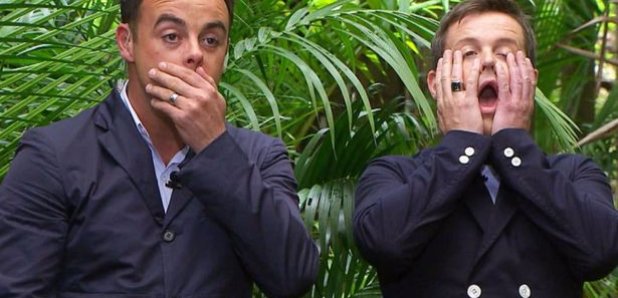 Turns out there is a BIG difference between the salaries of the celebrity contestants.
There's probably not enough money in the world that could make us eat a mouth full of creepy crawlies. However, now the whopping salary of the highest paid celeb on the show has been revealed, we might have to reconsider.
Amir Khan is reportedly being paid nearly half a million to appear in the jungle, making him the highest paid star to ever appear in the jungle.
According to reports by The Sun, the sportsman has now overtaken Katie Price, who made headlines for the £400,000 fee she received when she entered the jungle for a second time back in 2009.
Amir's hefty fee means that the pay cheques of his co-stars will pay in comparison, as it's been revealed that some stars are being paid just a fraction of his overall fee.
It's thought that disgraced Youtube star Jack Maynard, who was recently booted from the show, had an appearance fee of just £25,000.
Reports suggest that Amir's status as a former World Champion and his recent marital woes with Faryal Makhdoom are reasons why his fee soared.
A source said: "Amir was a great get, but he came at a hefty cost. He's going to be the best-paid celeb they've ever had. "Katie Price got somewhere close, but Amir's is slightly higher again."
Amir and Farayal have been living out a real-life soap opera over the last few years, with a number of bitter family feuds and public rows and infidelity rumours resulting in their split two months ago.
However, it's claimed they reconciled a week before he entered the jungle following her pregnancy announcement.
Addressing his recent marriage split, which even saw him accuse Faryal of cheating with Anthony Joshua, the insider added: 'He has plenty to gain in improving his public image — but he also wasn't doing it for peanuts. ITV have dug deep."
Amir lacked favour with the public last week, after failing to complete his bushtucker trial and leaving the camp mates without dinner.
Let's hope he will prove his worth during the time he has left!