WATCH! Holly Willoughby Downs Wine As This Morning Takes Bizarre Turn!
18 October 2017, 14:42 | Updated: 18 October 2017, 14:44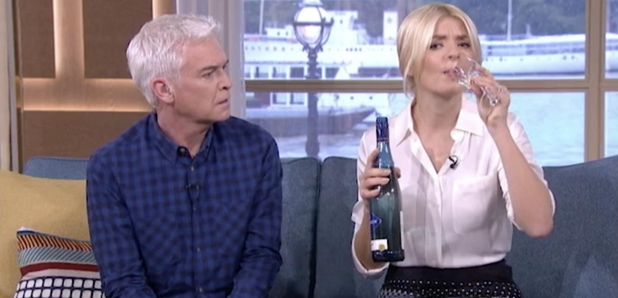 Today's episode of This Morning started in the most bizarre way possible.
Holly Willoughby and Phillip Schofeild are no strangers to having a tipple on TV and have even famously turned up to work STILL drunk after winning big at the National Television Awards.
But on today's episode of This Morning Holly had a bottle in hand before the opening credits had even rolled! But there was a very good reason for this of course.
Holly could be seen pouring herself and Phil a glass of not just any old wine, but a bottle of Blue Nun. It turns out it was all part of an elaborate pun as it turns out Blue and a group of nuns were going to be appearing on the show!
That's the best and most random excuse for a morning tipple we've ever heard.
After they'd each taken a swig the credits rolled but it wasn't the usual peppy theme song but an organ version which played as the cameras cut to Simon Webbe and Antony Costa sitting amongst the nuns from the Convent on the Sacred Heart in Norfolk.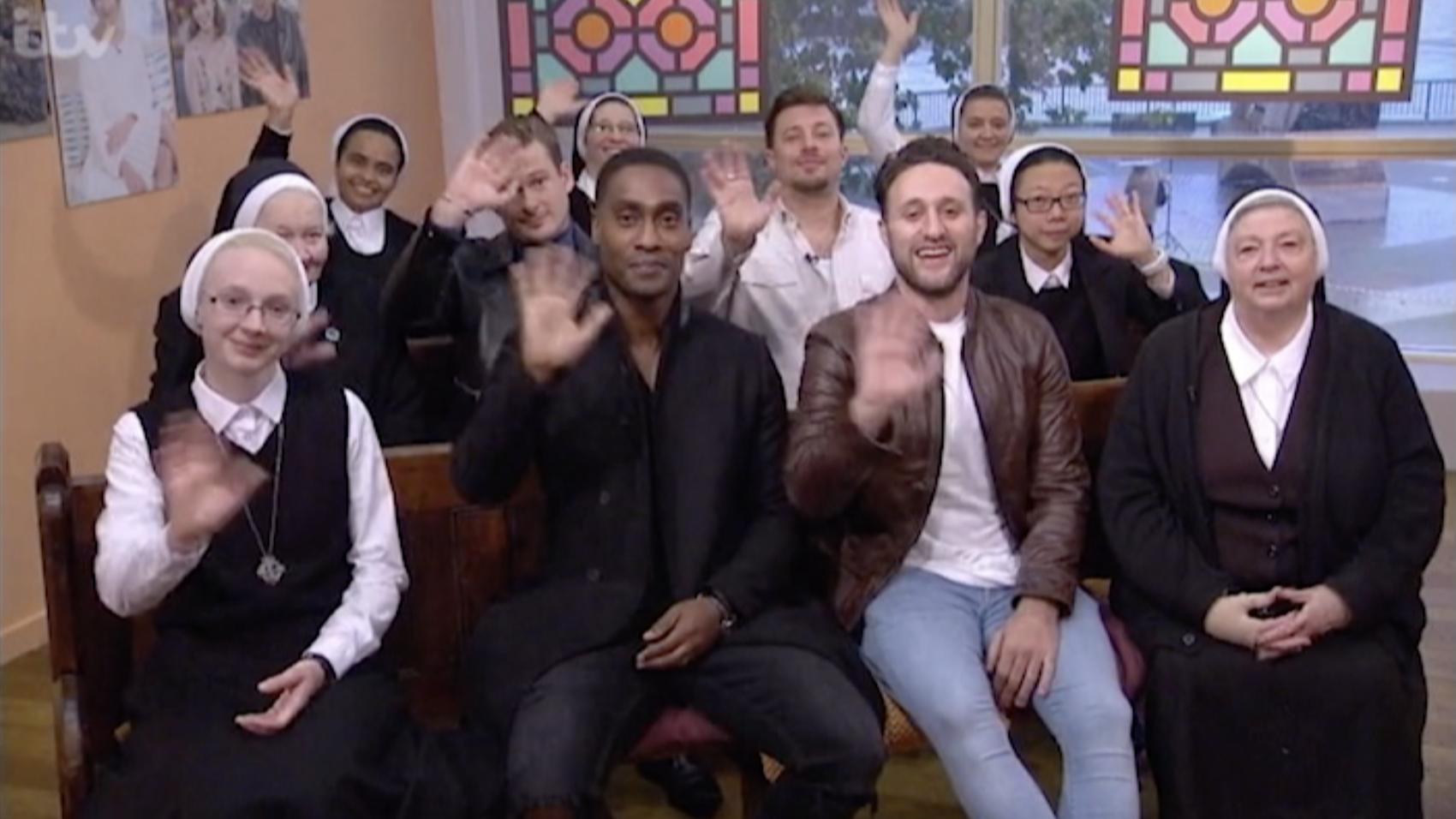 The bizarreness of the situation certainly wasn't lost on Holly and Phil who had to stifle giggles at the end of the credits.
Phil said: "This is going to be such a random show" and Holly urged viewers not to change channel as the wackiness ensued saying "there is no need to adjust your sets!".