Holly Is 'Shocked And Appalled' At Phil's Gingerbread Etiquette!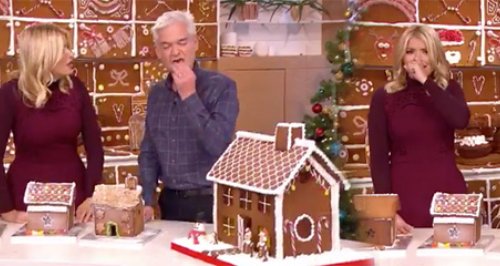 The This Morning stars had been having fun making gingerbread houses until Phil went TOO far!
This week, things have been getting festive over at This Morning!
Yesterday, Phil and Holly had a gingerbread decorating challenge to see who could create the best gingerbread house.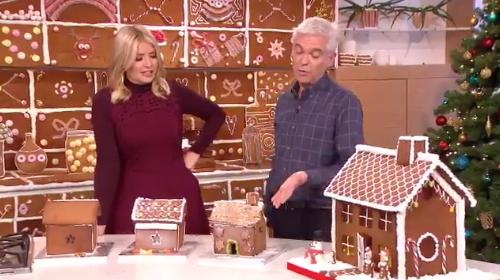 They showed their marvellous creations off in this video on Twitter before things took a shocking turn...
If you happen to be a gingerbread man, you may want to stay away from @Schofe pic.twitter.com/9Pr120QYud

— This Morning (@thismorning) November 23, 2016
The pair show off their gingerbread houses proudly before Holly excitedly reveals that the ACTUAL gingerbread man has paid them a visit!
We see the little guy pop out of his gingerbread house before Phil swipes him up and eats him much to Holly's horror.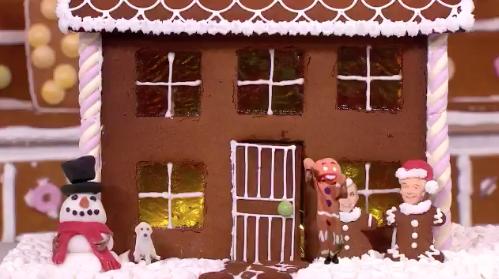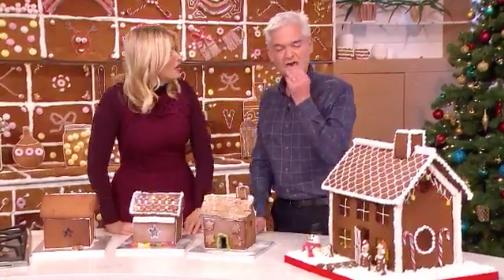 She shouts 'No you didn't!' as Phil crunches his way through the poor little thing and says 'He's still wriggling!'.
Holly's certainly right when she says 'it's like some horrible bush tucker trial!'
Actually, we think its worse...Ant and Dec would never let that happen!