Holly Shows Off Mummy Skills As She Comforts Crying Child On This Morning
18 January 2018, 13:55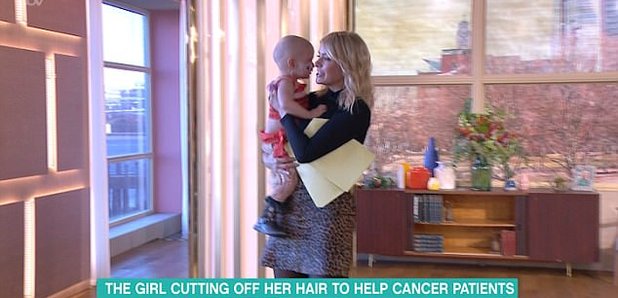 The presenter comforted the child while her mum was involved in a segment of the show.
Holly Willoughby is the ultimate yummy mummy thanks to her glamorous appearance and the way she seems to juggle parenting and her job so seamlessly.
And yesterday on This Morning she proved the had the parenting skills to boot as she comforted a crying child whose mother was appearing on the daytime show.
The 36-year-old presenter scooped up two-year-old Tasmine, who has been diagnosed with cancer, when she got restless and upset during the live show.
She was at the This Morning studios with her older sister Imogene who was telling Holly and Phil all about her plans to cut off her hair and donate it to the Little Princess Trust, a cancer charity.
Despite Tasmine getting upset and running off around the studio, Holly took it all in her side and rocked her in her arms before walking her over to the windows of the studio in London to show her the boats on the Thames.
Even her co-host Phillip was impressed as he exclaimed: "She's done it! It hasn't taken Holly long but she's done it!"
Well done Holly, you handled that well!