Holly Willoughby Said This Cheeky Innuendo On TV And We Can't Stop Giggling
21 September 2017, 08:03 | Updated: 21 September 2017, 08:15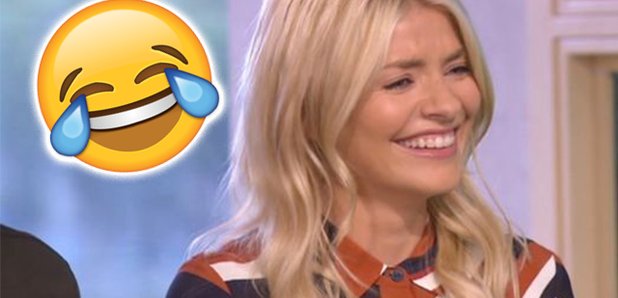 Holly Willoughby said this innuendo by total accident live on This Morning.
Not a day of the week goes by where something Holly Willoughby or Phillip Schofield say or do on This Morning makes us laugh.
Whether it's their cheeky sense of humour, banter or just a laughing fit they can't seem to stop they pretty much have us howling with their antics.
But Holly is the culprit of their latest live TV meltdown after she let slip this seriously cheeky innuendo.
Phil reminded Holly of when she first started this morning and revealed to her co-presenter that there was a certain word that she just couldn't say with a straight face and couldn't see herself ever being able to live on air.
Watch the clip below to find out what it is!
Phil then turned to Holly after she said it and asked "How do you feel today" to which the presenter replied "Fine, just normal, it rolls off the tongue".
You don't need us to point out the innuendo there! And it didn't take long before Holly's pause in her train of thought gave time for others and her to realise the blunder.
A stray laugh can be head escaping from behind the scenes and before you know it, we've got another hilarious Holly and Phil giggle fit.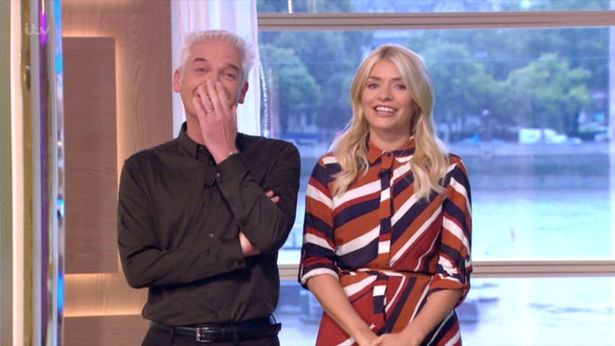 Trying to stifle her laughter while Phil started to chuckle next to her Holly squeaked "Don't, just don't" and tried to gain her composure to carry on her presenting duties.
This latest comic moment from the presenting duo comes not long after they broke into bursts of laughter after announcing they would be "tasting Ferne Cotton's cupcakes".
Oh guys, never change!