Holly Willoughby Reveals Odd Trick That Keep Her Assets Warm On Dancing On Ice
9 January 2018, 08:52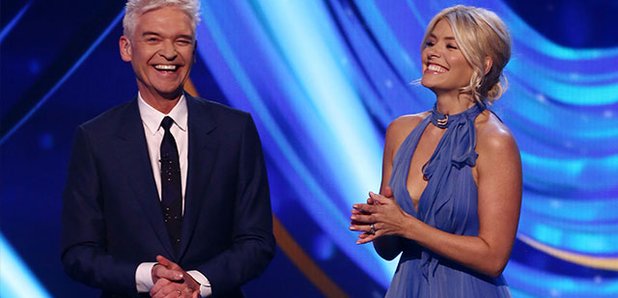 It's pretty genius.
Taking a glance at Holly Willoughby's glamorous Dancing On Ice wardrobe over the years does make you wonder, how she doesn't freeze to death week by week.
But little did we know, the host has outsmarted the system with the nifty trick of stuffing hand warmers down her dress to keep her boobs warm!
Genius.
A source told The Sun: "It can get pretty nippy at the ice rink, so Holly found a cheeky way of keeping herself warm."
"There's loads of the gel handwarmers floating about so she quickly slipped a couple down her front so she didn't get cold. It worked a treat."
The star who wore a gorgeous blue, sheer gown on Sunday's show isn't the only one using this trick either.
Her co-star Philip Schofield is also all for the genius hack, admitting to the audience on Sunday: "The studio has been freezing. I even put handwarmers down my boxers."
Who would've known! With the show being two hours long, and no doubt there will be rehearsals beforehand, who can blame them!
The next episode airs on Sunday.
Watch more: