Hollyoaks Fans Rejoice As Maxine Gets Her Happy Ending At Last!
10 May 2017, 10:40 | Updated: 14 July 2017, 11:11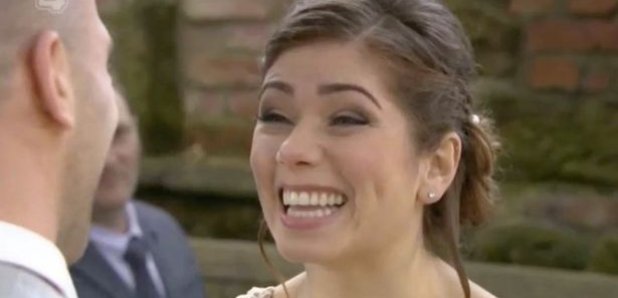 Hollyoaks fans were full of joy to see Maxine and Adam finally get their happy ever after!
It's an understatement to say that Hollyoaks; Maxine Minniver and Adam Donovon have had a turbulent relationship since Adam's ex Darcy arrived.
They though that she was deceased but she turned up in Hollyoaks' determined to sabotage the happy couple's wedding day and steal Adam away from Maxine.
But during last night's episode, everything came to a head as Maxine publicly accused Adam of sleeping with Darcy in front of their entire wedding.
We've all been wanting to do this for weeks! #Hollyoaks pic.twitter.com/IRqtVlXlni

— E4 (@E4Tweets) May 9, 2017
But it turns our that Darcy had planted the morning after pill in an attempt to frame Adam and split the pair up.
Fans were over the moon when the couple FINALLY got married and had the wedding they deserved and took to Twitter to share their joy:
I'm so glad adam chose Maxine let her have a happy ending man #hollyoaks

— Glam_Queen (@nancyillianna) May 10, 2017
I'm so happy Maxine got her happily ever after she deserves it #hollyoaks

— (@lilnig666) May 9, 2017
I'm so happy Maxine and Adam are finally married!!!@Hollyoaks

— Daisy Woods (@daiswoods) May 9, 2017
And the joy didn't stop at their wedding day, things got even better for the newlyweds when they discovered they had won £250,000 on a scratch card!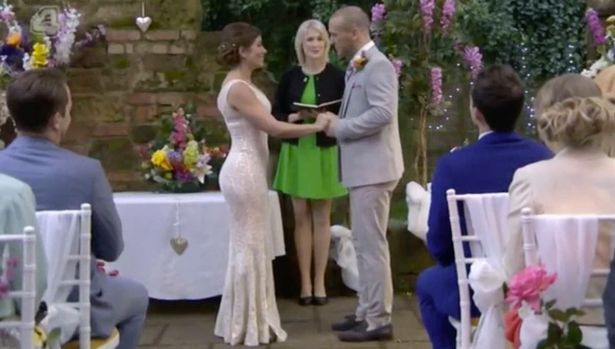 But some fans rightly pointed out that scheming Darcy is still around - how long will their happiness last?