Who Is The REAL Honey G? We Reveal The Face Under The Shades...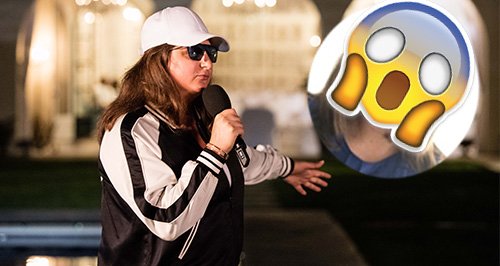 The woman behind those glasses may shock you, PLUS watch her new music video!
Honey G shocked the nation when Sharon Osbourne put her through to the live finals on the X Factor, then she shocked again when she made it through to the quarter-finals.
Now, it looks as though we haven't seen the last of her yet, as she has just dropped the visuals for her brand new single released today.
The song, appropriately titled 'The Honey G Show', sees the star put on her best Missy Elliot impression as she raps into the camera wearing a number of blinging outfits and her signature shades.
While Honey G has done her best to prove the haters wrong, skeptics are still unsure whether this is all one big joke!
In past X Factor series there has always been the 'jokey' contestant, but even the likes of Wagner could hold a tune better than Honey G!
Remember him?
Many fans of the show were crying out after she took the place of favourites James Wilson and Janet Grogan to get one step closer to the X Factor 2016 crown.
Some even went as far as wanting to boycott the show - but is that a bit harsh? She may not be a singer but Honey G is DEFINITELY entertaining!
So who IS Honey G?!
We've scoured the far reaches of the internet to try and find out!
Lets start off with her real name!
Yes - we're pretty sure her parents didn't name her Honey G. In fact her full name is in fact Anna Georgette Gilford - perhaps where the 'g' in Honey G came from?
What did she do before the X Factor?
She revealed on the show that she was an IT recruiter and runs her own company. She said
"It's not doing very well and I'm in debt with the tax man so I am looking for a way out for my life at the moment". So it looks like she's hoping on bagging that Christmas No. 1!
Judging from her LinkedIn she seems to be pretty savvy too! With a bachelor's degree AND a master's degree under her belt - clever lady!
What does she look like under the rap superstar outfit?
The questions that is perhaps on everybody's lips is finally about to be answered....
Ready pic.twitter.com/sXaZ4rWrun

— HONEY G - RAP ARTIST (@The_Honey_G) August 13, 2016
Yes the hat and glasses do come off!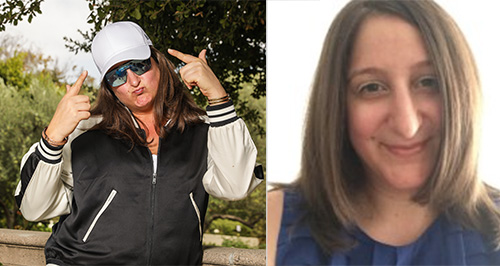 Meet the real Honey G!
Perhaps we'll see this more girly side in the live finals? Who knows! But we want to hear how far you think she'll go...