How Many Of These Soap Blunders Did You Notice This Year?
15 December 2017, 15:02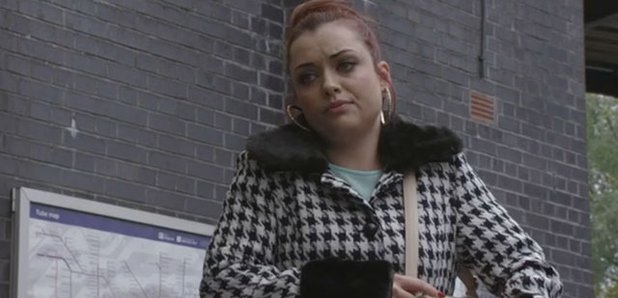 Did you spot any of these hilarious gaffes over the year?
As much as we all live for a dramatic storyline, a blunder here and there always goes down a treat when it comes to soaps.
So we thought we'd give you the ultimate run down of this year's biggest soap gaffes…
First up is what we like to call the Eastenders' 'Cordless phone gate'.
As Michelle's stalker keeps constantly calling the house, the scenes of Sharon running down the stairs over and over again to answer the phone, tickled viewers.
The main reason for this was that the phone was cordless! Meanwhile, the poor star gave herself the ultimate workout constantly running up and down to get it.
Next is Anna from Coronation showing off her epic magical skills, as she managed to call the police without dialling any numbers!
The next scene was pretty unfortunate for Emmerdale character Jai, who although playing his part exceptionally well, was caught out for something else.
Whilst he was having a serious conversation eagle-eyed viewers spotted a boom microphone creep in shot just above his head!
Last but not least is Hollyoaks. Whilst they do their best to keep up with the times, their latest slip up showed they were a few days late on Love Island's latest split.
As Dirk expressed his love for Cindy, he described her as, "the Amber To My Kem" days after the pair broke up. Oops!
Keeps them coming!
Watch more: