Last Night's Bushtucker Trial Took A Horrific Turn For Poor Sam Quek!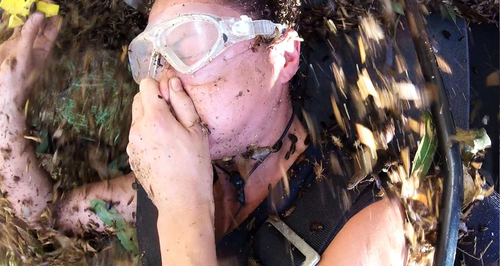 One of the critters in last nights Bushtucker trial took a cheeky detour into Sam Quek's Ear!
With the amount of bugs and jungle critters used in the Bushtucker Trials on I'm A Celeb, it's surprising that last night was the only the first time one has ended up where it shouldn't be this year!
Last night's trial called 'Wicked Windmill' had bugs flying everywhere and it was up to campmates Joel Dommett and Sam Quek to earn stars for the camp.
They had to answer Australian themed questions while they were spun around inside a windmill full of critters and stars.
When they got a question right they had to search amongst the bugs for the correct star that corresponds with the questions all whilst being flung upside down...pretty dizzying stuff!
And because of all the creepy crawlies flying at all angles poor Sam managed to end up with a baby cockroach lodged inside her ear! Although it wasn't long before medic Bob came to the rescue and flushed it out.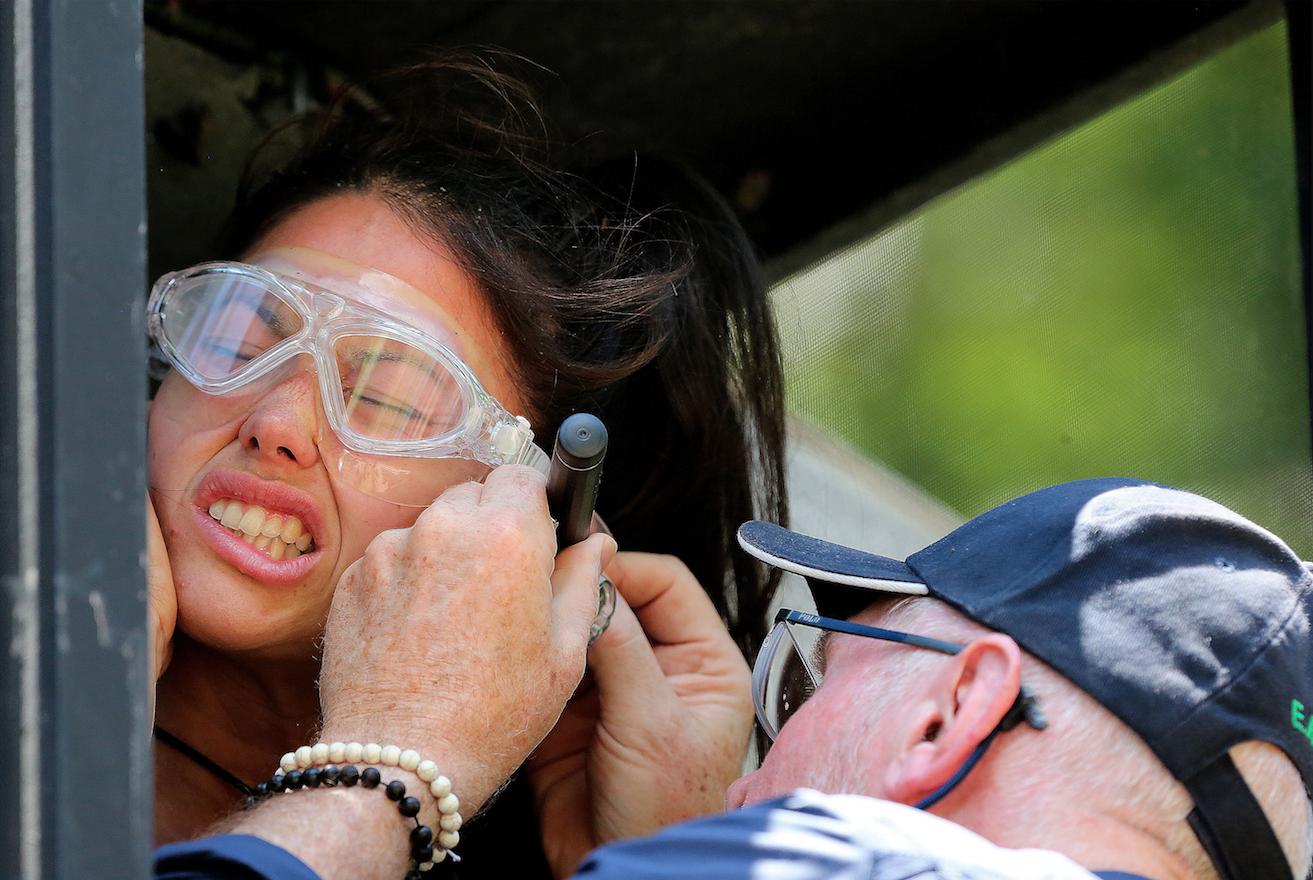 Pretty grim stuff!
And even after that they only bagged three meals for camp...not a great day in the jungle!
Catch up on last nights trial here...