I'm A Celeb Fans Weren't Expecting This Shock Exit On Last Night's Show
29 November 2017, 07:55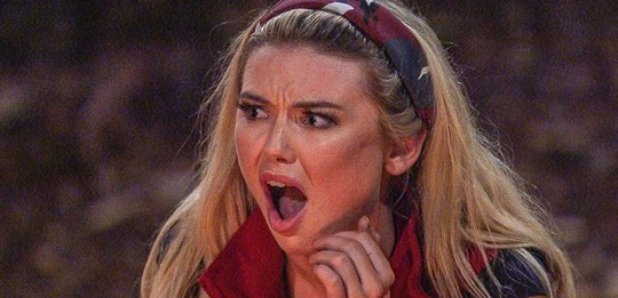 There was a familiar face missing from the jungle!
For avid I'm A Celeb fans, other than Ant and Dec, there is one person the show just wouldn't be complete without...Kiosk Keith!
Dec broke the sad news to viewers watching at home and said: "We have big news today, another celebrity has left the jungle. He's one of the biggest stars on our show, yes, Kiosk Keith has had to have a day off.
The grumpy Aussie who minds the shop where the prizes are kept in the Dingo Dollar Challenge has become an unlikely fan favourite over the years, except last night he was replaced!
But thankfully his absence from the jungle isn't permanent and instead he was just off sick and new face Kiosk Kath had to stand in for him.
The shrimp to Keith's barbie - meet Kiosk Kath! #ImACeleb pic.twitter.com/EczBctN1T2

— I'm A Celebrity... (@imacelebrity) November 28, 2017
She didn't go down too well with fans who were clearly missing Keith and his shutter slamming ways and took to Twitter to express their sentiments...
I missed kiosk Keith terribly tonight ! Kiosk Kath wasn't abrupt enough with closing shop!!! @imacelebrity

— Hajera (@_misshr_) November 29, 2017
What in the world, what's happened to kiosk Keith ? #ImACelebrity

— Kelly (@kellyplatts) November 28, 2017
Kiosk Kath wasn't as believable as Kiosk Keith is. You could tell she was dying to smile, Keith perfects that angry look #ImACeleb

— MR SUPERPIDGE (@superpidge) November 28, 2017
Kiosk Keith has his own spoof unofficial Twitter account which now has over 5,000 followers and he had lots to say about his 'absence' but there's only one that we care about...
Thanks Kiosk Kath, but...#ImAceleb pic.twitter.com/HNjaR4v4OT

— Kiosk Keith (@KioskKeith) November 28, 2017
We hope this is true!