The Celebs Are Back In The Jungle! But Have You Noticed Something Different This Year...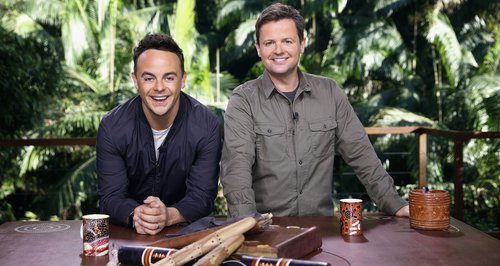 Ten celebs are now camped out in the jungle which only means one thing - I'm A Celebrity...Get Me Out Of Here is back!
I'm A Celebrity...Get Me Out Of Here is back! The celebs are in the jungle, we're about to get a daily dose of Ant and Dec and Christmas is now firmly on the way.
It's also been announced that they're going to be staying at ITV for three more years so we are SUPER thrilled!
But more IMPORTANTLY than that, what did you think about the change that had Twitter going mad last night....?
Ant's beard!
Looks like Ant's beard is here to stay ! Definitely a 10/10 #Antsbeard pic.twitter.com/4iyvnTwVAH

— Ant and Dec OBE (@_AntAndDec) November 14, 2016
Yep, there was something different about one of our favourite Geordies and that was some jungle-esque looking facial hair.
It got a few viewers hot under the collar...
I think we should all take a minute to appreciate ant with a beard #ImACeleb @antanddec

— G (@Gee_lowndesx) November 13, 2016
Really enjoying Ant's beard you know #ImACeleb

— Danielle MacDonald (@danmacdonald_) November 13, 2016
I don't usually watch #ImACeleb @imacelebrity however think I will with Ant looking hot with his new beard #hot @antanddec

— Laura Jo (@Laurajolondon) November 13, 2016
And it had some people joking that those who struggle might be able to tell them apart at last!
For those of you who can never tell Ant and Dec apart, Ant or Dec has helpfully grown a beard. #ImACeleb

— Chris Hewitt (@ChrisHewitt) November 13, 2016
But there was MUCH more to the first episode of this year's series than a bit of facial hair! The series kicked off with the classic entry challenge in which the celebs were split in half - five 'city celebrities' and five 'jungle celebrities'.
The city celebs were asked to walk to the end of a plank at the top of a city skyscraper in an attempt to save some of their fellow jungle celebs from the first dreaded bush-tucker trial!
One of the stars to walk the 300ft high plank was Countdown favourite, Carol Vorderman, who looked pretty wobbly when balanced at the end!
Wibble, wobble, wibble, wobble, @carolvorders on a plank! #ImACeleb pic.twitter.com/HHlt9rTQIP

— I'm A Celebrity... (@imacelebrity) November 13, 2016
After a tense few minutes, all 'city celebrities' completed the challenge. In the meantime, the 'jungle celebrities' were doing some just as daunting challenges on their way to camp.
Footballer Wayne Bridge, Olympian Sam Quek and TV presenter Lisa Snowden had to skydive out of an aeroplane and release a flare at the correct time before landing on a giant star - pretty hair raising stuff!
In the meantime, Larry Lamb and Scarlett Moffat were canoeing to try and save the 'city celebrities' from bush-tucker terror!
It doesn't look like canoeing is going to be @ScarlettMoffatt's new hobby... #ImACeleb pic.twitter.com/LykIsGTblL

— I'm A Celebrity... (@imacelebrity) November 13, 2016
But the whole challenge was comedy gold with Scarlett screaming 'LARRY!' as she failed to steer the canoe in the right direction.
But the 70-year-old actor saved the day by swimming to save Scarlett when she began to sink, and dragged the Gogglebox star back to dry land.
Watch out, David Hasselhoff! @larrylamb47 is here to save the day #ImACeleb pic.twitter.com/iQt0ILES3R

— I'm A Celebrity... (@imacelebrity) November 13, 2016
We think those two need their own spin off show - so adorable!