This man lost 70lbs and now he looks EXACTLY like a Disney Prince
6 April 2018, 15:17 | Updated: 6 April 2018, 17:26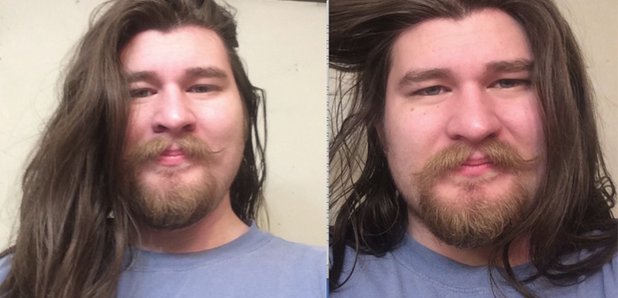 Hunk Jeffery Kendall the internet freaking out after his incredible transformation which has given him an uncanny resemblance to a Disney prince.
The raven-haired Instagram sensation had everyone talking after posting his weight-loss journey with a before and after selfie.
The candid snap showed him with a chubbier face and a bushy moustache juxtaposed with a more recent photo that debuted his new slender frame and luscious locks.
It wasn't long before the picture went viral with fans making acute observations about his likeliness to the Prince Adam from Beauty and The Beast.
However, it wasn't a magical rose that gave Jeffery his hunky new appearance, it was pure determination and motivation in the gym.
After being asked by a friend to join, he began lifting and pushing weights everyday in addition to morning walks and yoga.
Speaking to Best Life about his weight loss transformation, Jeffery claims he ditched binge-drinking and curbed late night snacking in a bid to shift the extra pounds.
After two years, he lost a whopping 70 lbs and voila!
We can't stop drooling!