Jamie Lomas is set to make a shock return to Hollyoaks
11 April 2018, 11:49 | Updated: 11 April 2018, 17:38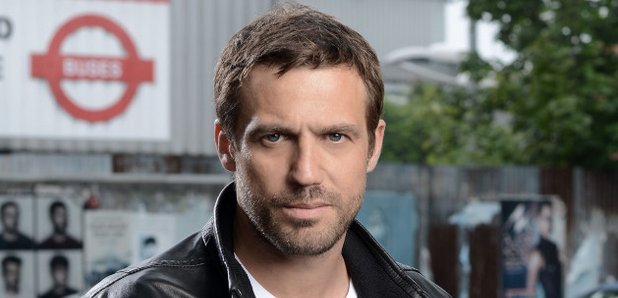 Playing his classic bad boy character, Warren Fox, Jamie Lomas will reportedly make a comeback in Hollyoaks.
The 42-year-old actor will reportedly be heading back to Hollyoaks as his troublemaker character, Warren Fox.
According to The Daily Star, Jamie has been in talks with the show's producers and will return next week to finalise details of the potential comeback.
A source told the Metro: "Jamie is still very popular with the cast and crew at Hollyoaks and many still see him a lot and stay in touch so it would be great for them to have him back and it always felt inevitable."
Warren's last scenes showed him kidnapping one of his newborn twins, Sophie and leaving the mother of his children, Sienna Blake in the lurch.
The source added: "Warren's story was left hanging in the air and just dying for an outcome so it was always the hope that the show would have the opportunity to revisit it as Warren is such a hit with fans."
As an upcoming scene shows a hooded figure cradling Sienna's baby in their arms, fans have been led to believe that it might just be Warren.
It is still yet to be confirmed, how long Jamie Lomas will appear in the show for, but we can hardly wait!
Watch more: