Jason Manford Will Host The BBC's Brand New Version Of The Bake Off!
20 April 2017, 16:48 | Updated: 14 July 2017, 11:11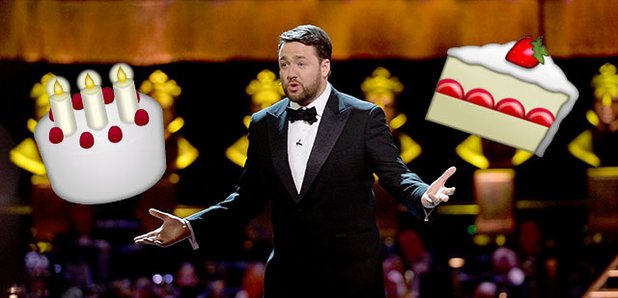 Jason Manford will be swapping comedy for cakes as he steps up to be the host of new BBC show 'My Mum Cooks Better Than Yours'.
We are used to seeing Jason Manford hosting some pretty hilarious programmes and cracking jokes - but how will he fair cracking eggs instead?
He's billed to host the BBC's new cooking show 'My Mum Cooks Better Than Yours' which is being said to be the Beeb's challenge against Channel 4's Great British Bake Off.
Granted, he probably won't be actually MAKING any cakes, after all the contestants will be doing the cooking but we think he'll be making wisecracks just as much as Mel and Sue did on the Bake Off!
The new series is actually based on a similarly formatted Portuguese programme which pits two families against each other cooking their family's favourite recipe against the clock.
The show will apparently see parents and their children in the kitchen together which could have disastrous consequences!
A source told The Sun: "The BBC have been gunning to find a replacement for Bake Off ever since it was nabbed by Channel 4. And now they think they've found the answer to a fun new cookery show in this."
"Producers think Jason will be able to bring back the comedic charm that Sue Perkins and Mel Giedroyc brought to Bake Off"
The new judge on the show will be the formidable Monica Galetti who you probably know as a judge on MasterChef.
We love the sound of this new show but are equally excited to see what the new GBBO has in store on Channel 4!
In the meantime, Channel 4 released a picture of their new Bake Off line up which of course features Paul Hollywood alongside the 'new Mary Berry' Prue Leith and presenters, Sandi Toksvig and Noel Fielding.
Let the war of the baking shows commence!