Jennifer Lawrence Getting Drunk On Wine Proves She's The REAL Winner At The Oscars
5 March 2018, 12:24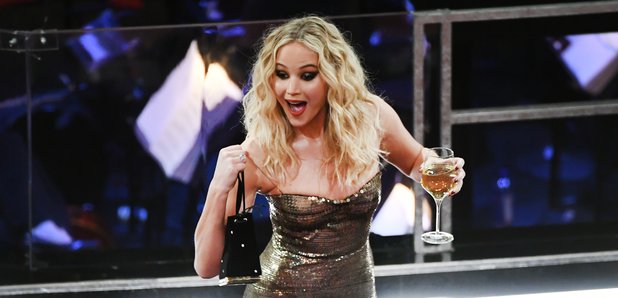 Jennifer Lawrence definitely made the most of the complimentary booze!
It's the biggest night in showbiz, and whilst many think the Oscars is all about winning awards, Jennifer Lawrence won in her own unique way.
By drinking. A LOT.
Notorious for not taking herself too seriously, Jennifer didn't let the complimentary booze go to waste, after being spotted with a glass in hand in most pictures throughout the night.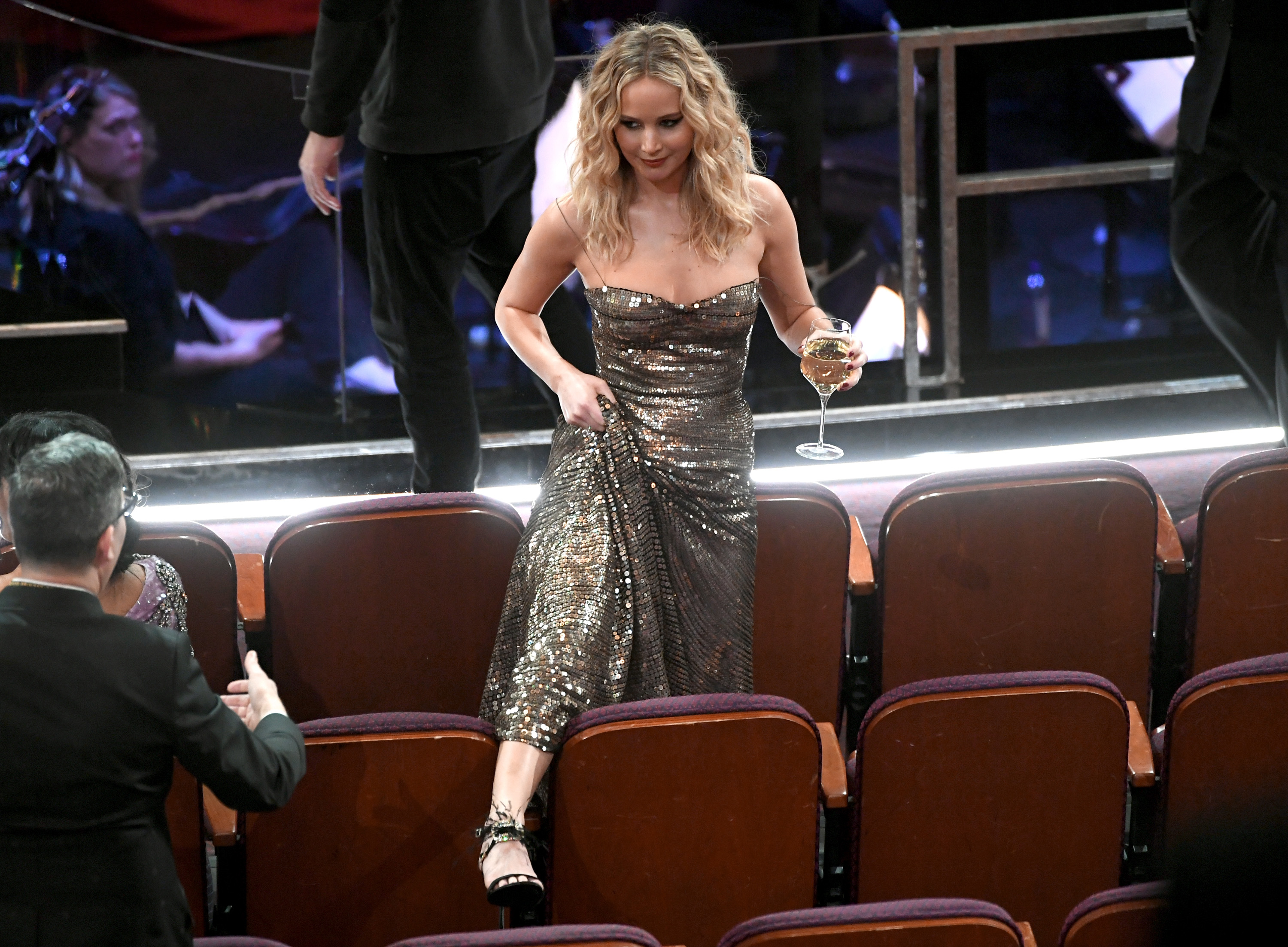 Even better, the Red Sparrow star was pictured hopping over a number of chairs in her floor-length gown, as she struggled to find her seat!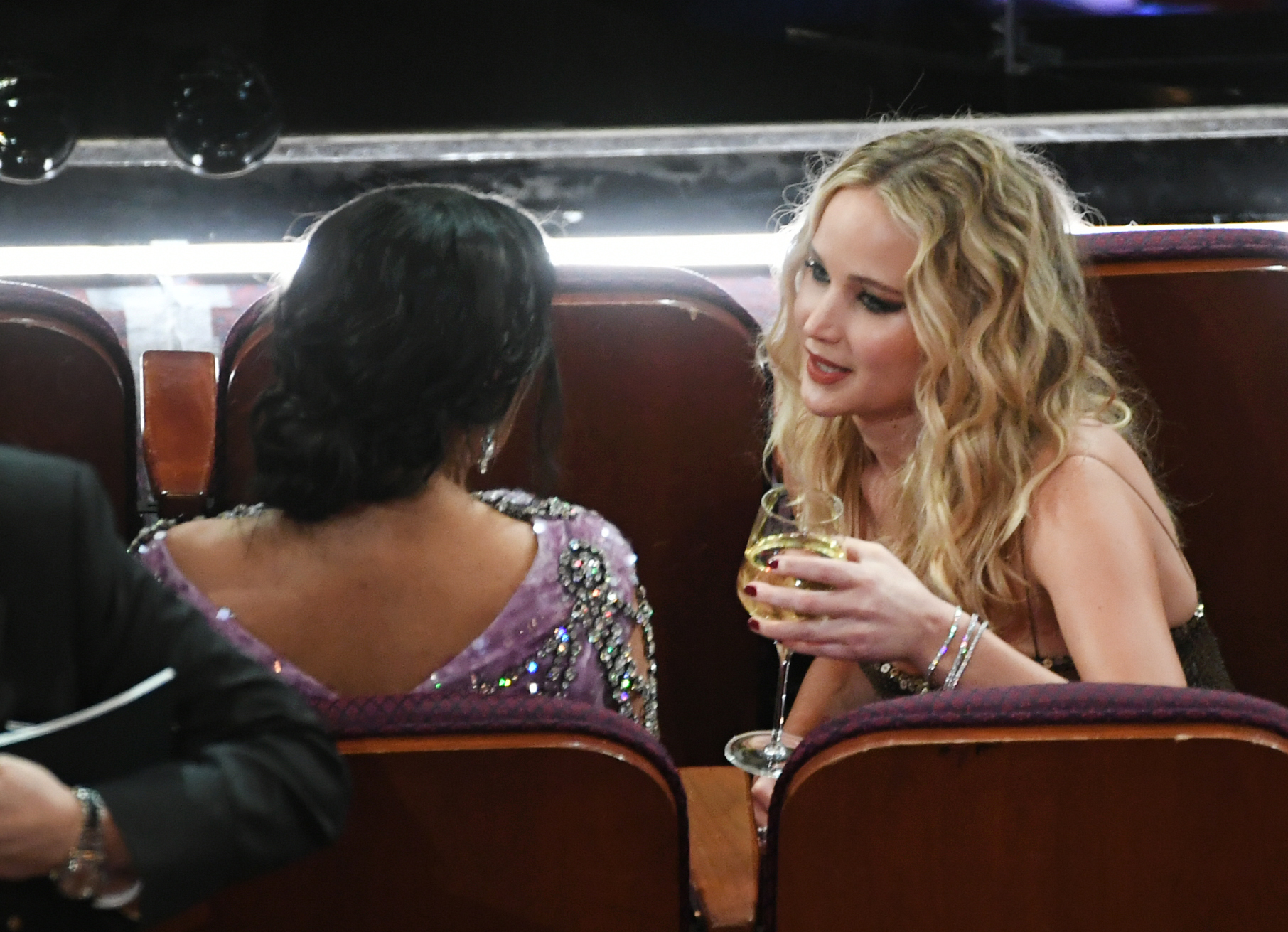 Catching up with the likes of Meryl Streep and Steven Spielberg along the way, she finally wound up sitting next to her BFF Emma Stone - which was no doubt a giggly affair, throughout the ceremony.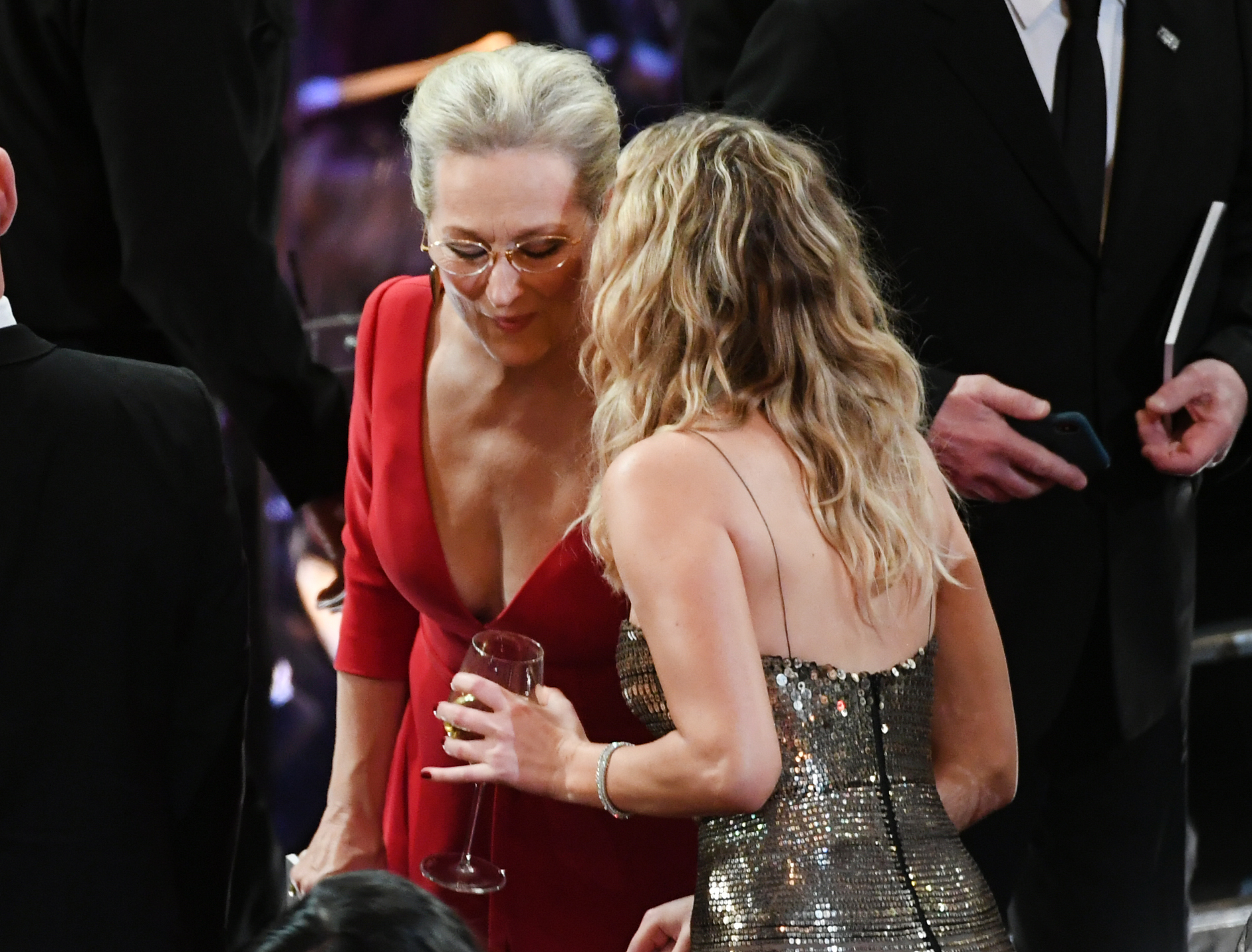 It isn't the first time Jen's made the most of the wine, admitting most recently on Andy Cohen's radio show, that she got drunk before a Red Sparrow premiere.
Talking of the event she explained: "I looked like I had electroshock therapy."
"In my head I was like, "I'm a goth queen" but I looked like a goth queen on crack."
You've got to love her! Never change, Jennifer. Never change.
Watch more: