The John Lewis Christmas Ad Is FINALLY Here And It Will Melt Your Heart!
10 November 2017, 08:14 | Updated: 10 November 2017, 09:29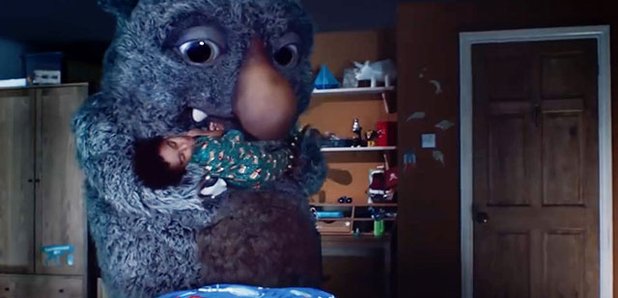 Introducing Moz, the monster under the bed…
They've had us on the edge of our seats for the best part of the year, but after picking a number of creative brains, and millions of pounds later, the John Lewis Xmas ad has officially landed!
Yes, the nation have a new cuddly creature to fall in love with and his name is Moz, the monster under the bed.
When the little boy discovers Moz under his bed he is at first frightened, though they soon become the best of friends. Sadly however, as time goes by and tiredness catches up with the youngster, Moz decides to say an emotional farewell (which is for sure the hanky moment!).
So who is the mastermind behind the £7m ad? That would be Academy award-winning screenwriter Michel Gondry, the director of Eternal Sunshine of the Spotless Mind. Known for his video collaborations with artists such as Björk, Daftpunk and Radiohead, the JL Christmas ad could've been deemed the ultimate wild card, but Michel executed it perfectly.
The little boy's character is played by 7-year-old twin brothers, Ethan and Tobias from London. Meanwhile, the soundtrack, is a Beatles classic cover, Golden Slumbers taken from the 1969 Abbey Road album and re-recorded by indie band, Elbow.
Nice one John Lewis. No doubt #MozTheMonster will be trending before you know it.
But we can safely say it was well worth the wait!
Watch More: