Fans Back Jonathan Lipnicki After He Stormed Out On Celebs Go Dating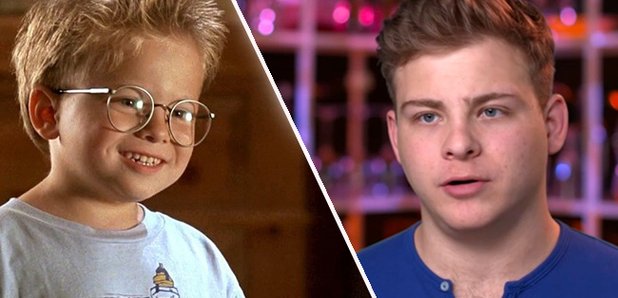 The former child star of the Stuart Little films stormed out during his date on E4's Celebs Go Dating.
If you heard the name Jonathan Lipnicki you may not immediately think you've seen him in anything...that's because he's all grown up!
You will probably remember him as a child actor in his role as George Little in the Stuart Little film franchise.
But now at the grand old age of 27 he's looking for love and has turned to the E4 show, Celebs Go Dating for some help in the romance department.
However, things didn't go as planned after Jonathan was left storming out of dinner after some comments from his date that he found offensive.
As he was most recognisable as a child it's understandable that your date might bring up that fact, but Jonathan was not impressed by his date dwelling on that fact.
She said: "I just see you as really innocent" before continuing that because she remembers him so well as a child she finds it strange to think of him as an adult getting romantic in the bedroom.
Jonathan replied: "If someone can only see me for the child actor I was, that's going to be a huge issue in a relationship.
"I'm pissed off right now. I've had a lot of sexual experience in my life, I'm not going to have someone see me as a kid."
He then totally abandoned the date and left the room full of celebrity singletons confused by what had just happened.
But fans at home were surprisingly on Jonathan's side and took to twitter to offer some words of support to the star...
Good on @JLIPNICKI for walking out of that date, can't imagine the frustration he felt #CelebsGoDating #CelebsGoDating jonathan

— Emma Wrigley (@emmawrigleyoj) February 12, 2018
You were 100% right to respond the way you did, you handled it well, I was sitting fuming for You! It's obvious you're a gentleman we are right behind you #CelebsGoDating

— Linsey Jane mckenzie (@Walshcat69) February 12, 2018
Can't believe how rude some women are? I just wanna give @JLIPNICKI a big hug!! #CelebsGoDating jonathan

— xoxo, katie (@DeafThisWay_) February 11, 2018
What do you think of Jonathan's reaction?