Watch Justin Bieber Hijack James Corden's Late Late Show!
Justin Bieber Takes Over the Monologue
04:13
National treasure James Corden may have taken America by storm with his chat programme the 'Late Late Show', but it seems someone else is out to steal his crown...
The 21-year-old hit maker and 37-year-old comedian seem closer than ever at the moment - doing interviews and carpool karaokes together.
However, their close friendship may be about to change after the 'Sorry' singer snuck onto the Brit's TV show and kicked things off without the host himself!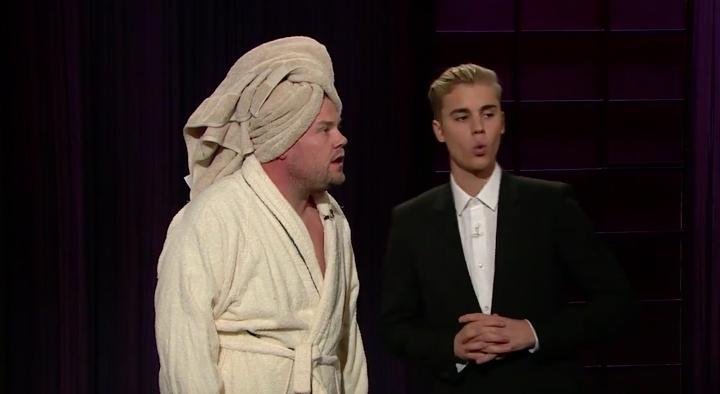 The hilarious skit sees Corden storming out on stage in a dressing gown and towel to give Bieber a thorough reprimand!
The video is HILARIOUS and judging from the audiences screams of laughter, they definitely think so too!