Is Kelly Brook Going To Become The Nigella Lawson Of Gardening Telly?
25 May 2017, 10:06 | Updated: 14 July 2017, 11:11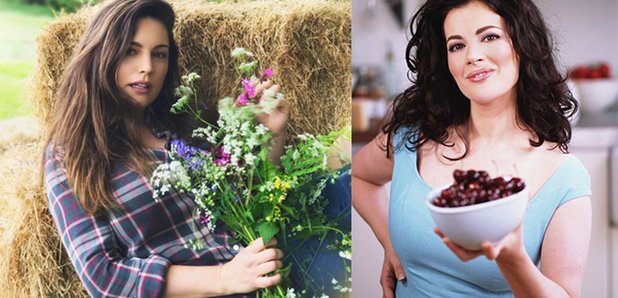 The glamour model teased her potential new TV venture as she appeared on the RHS Chelsea Flower Show.
Kelly Brook is known for many things – among them The Big Breakfast, her modelling career and her presenting on morning TV. But did you know she is a keen gardener?
The 37-year-old has reinvented herself as a green fingered goddess and even made an appearance across the coveted RHS Chelsea Flower Show coverage this week.
She took presenter Joe Swift on a tour of her sprawling garden at her Kent home at the same time news emerged that she is determined to bag her own gardening show.
Nigella Lawson took the cooking industry by storm with her self titled TV show filled to the brim with foodie innuendos, so could Kelly do the same with gardening?
It seems like she's already got the cheeky chatter down to a tee as she told Joe: "I love planting shrubs and my lady garden". Eek!
She continued: "I would love a gardening show, now I'm not doing anymore reality shows. Me and Monty Don would be a good presenting combo. Gardening is now my full-time hobby and it's great exercise. I don't mind getting my hands dirty."
But she appeared to know exactly how she might try and rake in the viewing figures as she told The Sun: "If I undo a button on my boiler suit I might increase the viewers too."
While the RHS Chelsea Flower show is on, there's no better time for us to feel inspired to head outside and tend our lawns – especially in the glorious weather we have been treated to lately!
It would be great to watch Kelly's show if it does get commissioned, but until then best stick to old re-runs of Ground Force.