Kem Cetinay Has Revealed His Biggest Love Island Regret
27 July 2017, 12:09 | Updated: 27 July 2017, 12:17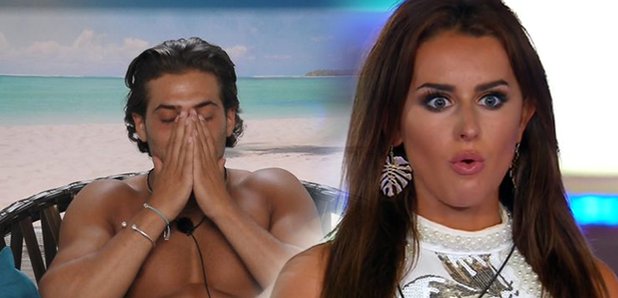 The Love Island star has spilled the beans on what he wishes he didn't do during his time on the show.
When Kem Cetinay and girlfriend Amber Davies won Love Island on Monday night many were hardly surprised.
The pair coupled up early on in the competition but despite a rocky ride on the way they ended up giving us all the feels as we watched their super cute antics unfold on the TV.
But since leaving, Kem has revealed that he seriously regrets one of his actions in the Love Island villa and that was what went down at Casa Amore.
Fans of the programme will recall half way through the series the status quo in the villa was seriously interrupted when the boys were moved to a nearby villa, Casa Amore, with a group of new girls and some new guys were moved into the main villa.
This bold move by producers tested the island's couple's to the max and Kem fell prey to the game and ended up betraying Amber when he kissed fellow islander, Chyna Ellis.
The 21-year-old hairdresser admits he is still upset that he almost threw away the relationship for a fling with Chyna even though he and 20-year-old Amber were on a break at the time.
He told The Sun: "It was such a big moment. What happened was the biggest regret for me.
"I hate that I snogged Chyna. It is still hard for me to hear. I don't like talking about it because it genuinely makes me feel sick. I hate it. Amber felt like I weren't interested in her, that's why she kept her options open. My way of dealing with feelings is putting it on someone else."
Kem said: "I was so not in control of the situation and was pushing everything away. It was my way of dealing with not knowing what was going on. Mine and Amber's issue is that we are both so scared of being vulnerable in a serious relationship."
"When you're young and in a relationship you're always going to learn and make mistakes."
After all, it definitely worked out for the couple in the end as the bagged the £50,000 cash prize.
Kem and Amber were over the moon when they were announced as the winners of the show earlier this week, but it wasn't THAT simple as ITV2 bosses decided to put their relationship to the test almost immediately.
Both of them had to pick an envelope, one containing the prize money and the other was empty, and whoever won the cash could either keep it for themselves or share it with their partner.
After being the gentleman and letting Amber pick her envelope first, it was Kem who bagged the cash the cash but decided to honour his girlfriend by splitting the funds with her.
He said: "Of course I'm going to share it".