Secret Life Of 5 Year Olds Kid Talking About Her Parent's Split Is A Real Tear-Jerker
29 November 2017, 15:55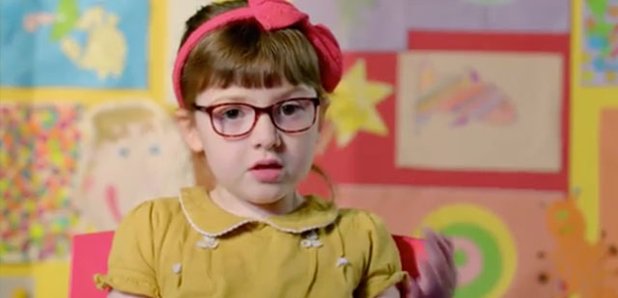 She hopes "they'll get back together".
On last night's Secret Life Of 5 Year Olds little Daisy captured everyone's hearts as she spoke about her parents no longer being together.
In the video, Daisy, who lives in Stockton-on-Tees with her mum and siblings explained that her parents "broke up" but are "still friends".
She went on to say: "Sometimes, I even think that one day they'll get back with each other."
This of course touched the hearts of a number of viewers, with many admitting to sobbing during her heartfelt interview.
Oh my god little daisy on secret life of 5 year olds she's melting my heart

— Rachel Jordison (@_racheljordison) November 29, 2016
Daisy from Secret Life of 5 Year Olds is breaking ma heart

— eleanor (@EleanorMaay_) November 28, 2017
This Daisy on secret life of 5 Year olds is making me cry Bless her

— Emma (@amme_mc) December 14, 2016
Aww!
Watch more: