Kids Of Today Will Never Know About These Classic TV Shows!
26 February 2018, 10:39 | Updated: 15 March 2018, 15:17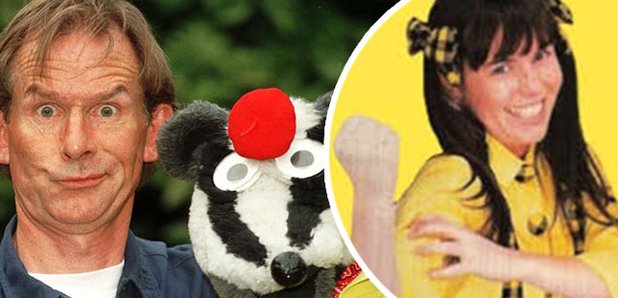 All the great TV shows from back in the day that kids today will never know about...
TV shows come and go, sadly that's just the way of the world. What's even sadder, is the fact that kids of today will never know about half of the classics that have been and gone.
We're talking all the greats from Byker Grove, to The Demon Headmaster!
So just for the ultimate nostalgia boost, here's a rundown of all the feel-good classics we grew up on.
Bodger and Badger
Looking back, it was just about a man who was mates with a mash-potato-loving toy badger, and it was STILL comedy gold! Plus it had the catchiest theme tune of life.
Chucklevision
Who knew two men saying "to me, to you" over and over and OVER again could be so amusing! The Chuckle brothers remain legends till this day.
The Queen's Nose
Oh how we all wished we owned Harmony Parker's 50p. Ten wishes at a rub of a coin? Every kid's dream.
ZZZap!
Daisy Dares You didn't say a word throughout the whole show and yet still we were all so captivated.
Round The Twist
Whilst our parents were watching Neighbours, Round The Twist was the kid's Aussie alternative, full of the most epic magical adventures.
Art Attack
From the talking statue to the jaw-dropping huge floor paints, Art Attack brought out the Van Gogh in all of us.
Hey Arnold
We just love the fact that Arnold's head was built off of the shape of a football. Genius.
Rugrats
Tommy will forever be a legend.
Playdays
Not knowing where the bus was going to stop was our only worry as kids.
Banana in Pyjamas
How this show didn't encourage us all, as kids to wear pyjamas all day long is a mystery.
Grange Hill
As one of the longest-running programmes on British television, starting in 1978 and finishing in 2008, there's no wonder why we remember the theme tune like it was just yesterday.
The Demon Headmaster
The Demon Headmaster scares us till this day.
Watch more: