As Kids TV Icon Morph Turns 40 Here's How You Can Nab A Selfie With Him!
30 June 2017, 08:19 | Updated: 14 July 2017, 11:11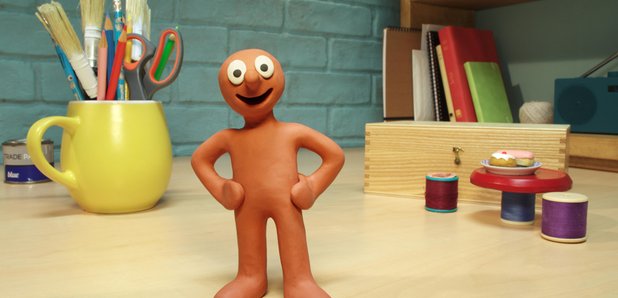 Morph is turning a whopping 40 years old this year. A statement which will either make you feel very old...or very young!
Whether you grew up watching him on the TV or recognise his iconic appearance from elsewhere, Morph is undoubtedly a kids TV legend!
The plasticine creation rose to fame in the 70s and 80s alongside artist Tony Heart on the kids art TV show, Take Heart. The duo were icons of their day and even after Take Heart ended Morph continued to be a staple on children's television right through to the noughties.
He's known for chattering away in a nonsense language and getting up to mischief with his sidekick, Chas.
And now in honour of the animated hero he has been turned into a three metre tall statue and is being taken around Bristol to raise money for Bristol Children's Hospital.
Morph has certainly got around during his time in Bristol seeing sights such as the Clifton Suspension Bridge and Bristol's Harbourside, which has also made him the perfect partner for a tourist selfie.
By clicking on the hashtag #MegaMorph on Twitter we can see right away how many people have jumped at the chance for a selfie...
I feel like I'm being watched #MyMorphselfie #MegaMorph pic.twitter.com/6yP5QPSY71

— Dem Jardel (@DemJardel) June 22, 2017
@thegrandappeal #myMorphselfie #MegaMorph. What a guy! pic.twitter.com/6eLIMc5ZJq

— Kerrie (@Kerriegold) June 29, 2017
I him even more now he's 3m tall!#myMorphselfie #MegaMorph pic.twitter.com/j76wqE1DkG

— Emma Britton (@theemmabritton) June 14, 2017
Morph will be at Aardman Animations headquarters in the Bristol until July 10 when he will head to The Mall at Cribbs Causeway.
And if you want to snap a picture make sure you use the hashtag #MyMorphSelfie and you'll be entered into a competition to win a prize.
So if you're a Morph mega fan, what are you waiting for? Head to Bristol for a Mega Morph selfie!