Kids TV favourite Worzel Gummidge is being remade for new comeback series
9 April 2018, 10:14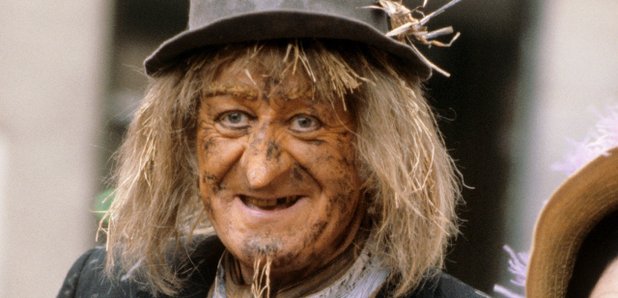 The scarecrow is returning to our screens in a new series!
The popular children's show Worzel Gummidge is being bought back to screens after almost 30 years.
The comical scarecrow with interchangeable heads was last on telly back in 1987, but a new script has been written by Bafta winning actor Mackenzie Crook.
Crook is best known for his roles in Pirates of the Caribbean and popular British comedy The Office, written by Ricky Gervais.

Credit: PA Images
According to a source, the actor has almost finished writing the re-boots. They revealed: "Mackenzie has been working on this for some time. He's written most of the script and pitched it to the BBC who were keen and are now officially on-board."
The source also revealed that the new series will focus on new storylines, adding: "It is not a continuation of the old story. Worzel is a legendary kids TV character and Mackenzie is keen to make sure the series does it justice."
Crook will also star as Worzel in the reboots.

Credit: PA Images
Based on a series of books by Barbara Eupahn Todd, Worzel Gummage was adapted a number of times for both radio and TV, but the series featuring Jon Pertwee as the scarecrow were the most popular.
The talking scarecrow was famous for having a set of interchangeable heads, with each one giving him a unique special skill.
The reboots are expected to reach our screens early next year.
WATCH! Kids today will never know these classic TV shows: