Larry Lamb Has Teased That Gavin And Stacey Will Be Back…But Not As We Know It!
27 July 2017, 15:04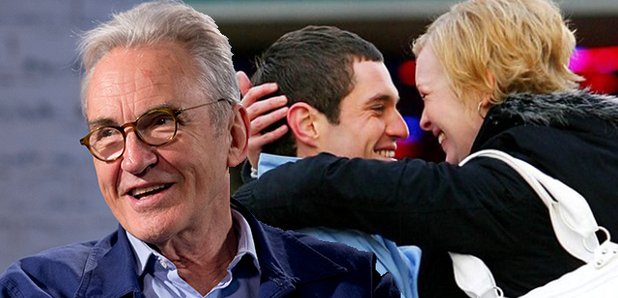 The hit BBC sit com could be making a return one day but not as we know it!
It's scandalous that over ten years have flown by since Gavin & Stacey first aired on our TV screens.
But thanks to the delights of Netflix and the BBC iPlayer, Gavlar, Smithy and co are never too far away and we can enjoy an 'oh what's occurring' at any time of day if we like.
But we can't help but hope that one day the creators of the show James Corden who played Smithy and Ruth Jones who played Nessa might revive the beloved British comedy.
We've faced the fact now that there will probably be no series four on the way, but actor Larry Lamb has just given us a shred of hope that the characters could return...but to the BIG screen this time.
The 69-year-old who played titular character Gavin's dad Mick Shipman on the programme made clear that no intention to revive the show on TV has been made but thinks the cast wouldn't turn down the opportunity to make a movie.
Speaking to the MailOnline he said: "I don't think anybody that was in it would ever say no to it. I think it's highly unlikely that they'll ever make another television series of 'Gavin & Stacey'. I think it's a distinct possibility that one day, they might make a film, that's it. That's purely conjecture... It's got a huge audience, so I'm sure that's what they'll do."
Of course one of the creators, James Corden is now a household name Stateside thanks to his gig hosting the popular talk show the Late Late Show.
Larry said: "James' success was extraordinary. He's not an Essex boy at all. He's a West London military boy. He's extremely talented. People forget he's been around for years long before 'Gavin And Stacey'. He's a really experienced performer."
We hope he doesn't get so famous that he'll never want to play Smithy again.
The USA might know him as a witty talk show host but he'll always be a builder from Essex to us!