Is This The Cattiest Moment In Bake Off History? Jane and Candice Rivalry Peaks During Tense Final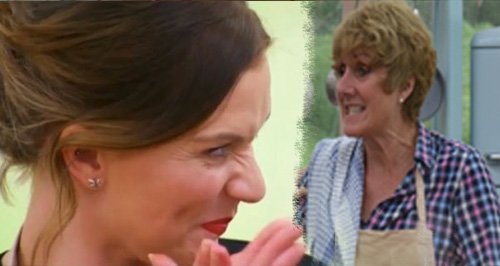 As temperatures rose in the tent, viewers couldn't help but notice a fierce rivalry between the bakers.
The Great British Bake Off' is no stranger to rising tensions, but fans have taken to Twitter to share their shock at the intense rivalry between Jane Beedle and Candice Brown during last night's final.
The pair, along with fellow competition Andrew Smyth, were set a gruelling task by Mary Berry and Paul Hollywood to create a picnic fit for the Queen herself.
Each baker was given five hours to create one chocolate cake, 12 puff pastry sausage rolls, 12 mini quiches, 12 savoury scones, 12 fruit and custard tarts - bringing their total to 49 things to make!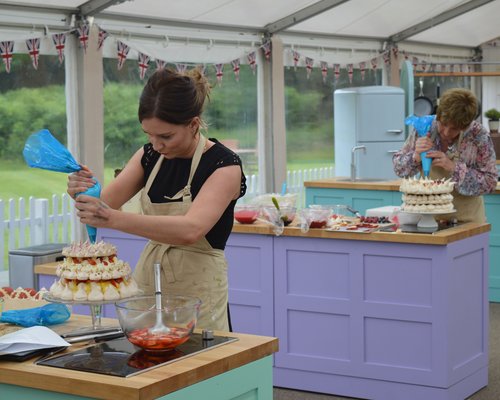 Of course, temperatures in the tent soared but viewers couldn't help but notice Candice's catty side as she appeared to throw daggers at her 61-year-old opponent.
The 31-year-old baker didn't seem too pleased for her rival Jane, who was given a double handshake from Paul Hollywood straight after her, and accused Paul of giving out handshakes "willy nilly" during her cutting comments to camera.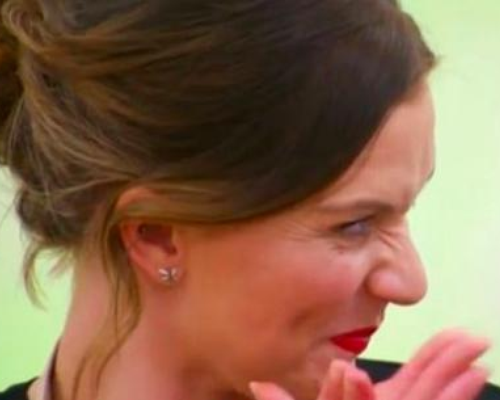 Turns out Candice wasn't the only one ready for battle, as Jane's inner green-eyed-monster also appeared to reveal itself during the show stopper challenge.
Looking over at Candice's perfectly crafted meringue crowns, Jane quipped "you can't out Candice, Candice".
YIKES!
Fans quickly took to Twitter to share their shocked reactions.
He's not giving the handshakes out willy-nilly, Candice. Jane was better than you. Sorry about that. #GBBOFinal #GBBO

— Jensday Addams (@jenah_w) October 26, 2016
Candice looking like she wants to spit poison at Jane lol #gbbo

— Paul Morris (@neural_jam) October 26, 2016
Seeing Candice raging at Jane's handshake is, I think, my favourite moment this series. lol. #GBBO #GBBOFinal

— LornAHH Robertson (@poppinses) October 26, 2016
Despite flaring tensions on the show, it seems as though Jane and Candice are actually very good friends in real life as they are set to head out on a road trip together!
Something tells us some crafty editing made the situation look a lot worse than it probably was.