Watch Channing Tatum Make A Fan's Entire Life By Becoming Her Valentine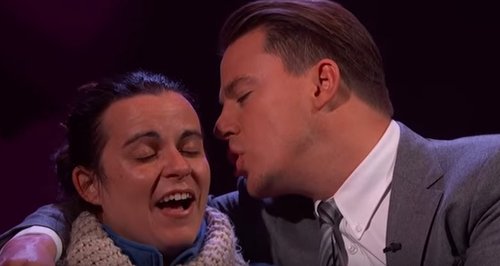 Channing Tatum romantically fed a fan love heart sweets on 'Jimmy Kimmel Live!' and her reaction is brilliant!
We all know Channing Tatum: Actor, dancer, model and general living GOD. But now, say hello to the luckiest woman in the world – who got to be his Valentine. There's hope for us all.
Yep, this lucky lady (try not to hate her too much) got to cuddle up to Channing Tatum when the 35-year-old hunk appeared on 'Jimmy Kimmel Live!' On Wednesday night. Just talking about it, is giving us heart palpitations.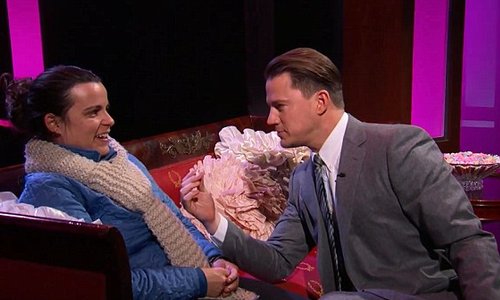 The show's Host, Jimmy, played cupid by plucking the unsuspecting student, Jennifer, off of the street to come into the studio and be Channing's date. LIFE GOALS right there. We'd be hyperventilating at the mere thought of a one-on-one with the 'Magic Mike' star.
Understandably, she was a little flustered as the 'Hail, Caesar!' actor uttered sweet nothings in her ear with the help of some love heart sweets and if that isn't a declaration of true love, we don't know what is!
"My heart is beating a thousand miles a minute!" Jennifer told Jimmy as Channing gazed at her.
"You're not diabetic, are you?" Kimmel asked his impromptu female guest, before she took the candy from her celebrity suitor.
"Who cares," Jennifer replied.
Watch the video below and try not to get too jealous...
Jimmy Kimmel – making dreams come true since Wednesday 3rd February 2016.