Eastenders Faces A HUGE Disaster and 34 Characters Are At Risk!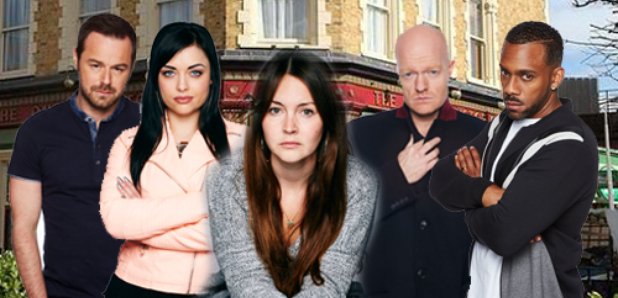 A lengthy list suggests doom for some of the soap's leading cast members, as an explosive storyline line is set to hit Albert Square.
The families of Albert Square are about to be rocked by a massive disaster in an upcoming week of dramatic episodes.
A lengthy list of names have been revealed, and it's thought these are the characters who will be involved in the explosive plot which could see some people lose their lives.
The FULL cast list of the Walford locals that will be involved in the scenes due to air on Monday 23rd and Tuesday 24th January, has been revealed by the BBC for the first time.
While the BBC remain tight-lipped on the nature of the catastrophic storyline, with the enormous list showing just the scale of the event and just how many cast members will affected.
So what could it be? and who will make it through?
Which characters are involved in the Eastender's disaster?
Babe Smith

Tina Carter

Mick Carter

Lee Carter

Whitney Carter

Shirley Carter

Sylvie Carter

Johnny Carter

Bex Fowler

Kush Kazemi

Donna Yates

Vincent Hubbard

Kim Fox-Hubbard

Patrick Trueman

Denise Fox

Libby Fox

Lauren Branning

Louise Mitchell

Shakil Kazemi

Carmel Kazemi

Ben Mitchell

Jay Brown

Billy Mitchell

Honey Mitchell

Jack Branning

Max Branning

Michelle Fowler

Steven Beale

Kathy Beale

Ian Beale

Martin Fowler

Stacey Fowler

Amy Mitchell

Ricky Mitchell

Looking at the list there are some telling clues as to who might be affected come Monday.
Aunt Babe sits at the top of the lengthy list, which usually indicates who will get the last scene of an episode. Does this mean bad things are coming her way? After all she has been speculated to leave the show sometime in the near future.
Of course there were some big characters who were notably missing from the list too.
Phil and Sharon Mitchell are absent, in addition to Dot Cotton, Abi Branning and Jane Beale. Are they present at the time of the disaster? Does this mean they are safe? Who knows?!
There is a chance the the entire list could be fake in a cruel attempt by Eastenders producers to throw us off the scent of what's really happening. After all, they are a crafty bunch who have been known to throw curveballs and change the script at the last minute to avoid leaks.
We're in suspense!