Eastenders Fans Spot These Clever Ronnie and Roxy Throwbacks Before Their Deaths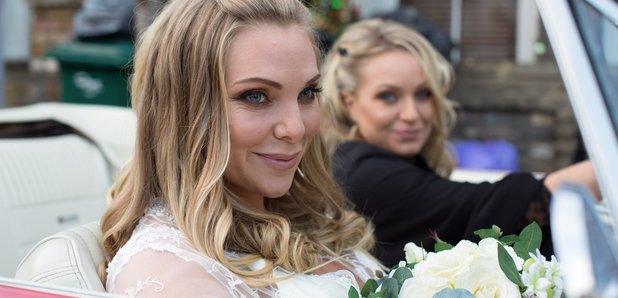 We were so engrossed in the tragic storyline on New Year's Day that we almost missed these hidden treasures.
If like us, you're still aghast as to how life in Albert Square can possibly go on without Ronnie and Roxy Mitchell, then you might seek comfort in knowing the producers secretly took us on a trip down memory lane in the lead up to their deaths.
The producers made a special effort to put some special touches throughout the final episodes, which saw the sisters tragically killed in as they drowned to death in the swimming pool.
Were you among the few who managed to spot all touching iconography?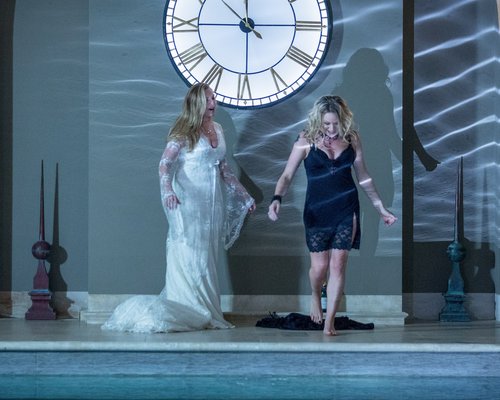 Club Tropicana
You might have noticed the 1981 hit by Wham! played during a scene where Ronnie and Roxy were seen trying on different lipstick shades in No.27.
Apparently this is because it was the first track that was playing when they first entered the Queen Vic for Phil and Stella's wedding.
If I Could Turn Back Time
On the day of Ronnie's wedding, the famed Cher hit can be heard playing as the sisters get ready. If you cast your mind back a few years, this is the same song that Ronnie sang by Danielle's graveside as she mourned her long-lost child.
The Arrival
As Ronnie and Roxy drive up to the wedding venue, the producers gave a subtle nod to the Mitchell sisters' first entrance on the soap. Everything from Roxy's leg stepping out of the car to adjusting her dress paid homage to her fist on-screen appearance.

Under New Management
During the wedding there is a montage of all the guests dancing as Calvin Harris track 'All The Girls' plays in the background.
This throws back to when Ronnie and Roxy first arrived and the 'Mitchell Sisters' trailer.
Rooftop Reunions
When Ronnie and Roxy first arrived in July 2007 for their cousin Phil's wedding to Stella Crawford, the bride jumped to her death after being chased by Phil up towards a rooftop. While these circumstances wasn't quite as grim, Ronnie and Roxy did head to the hotel rooftop with Ronnie in her wedding dress. Creepy!
Ronnie's Locket
As we say goodbye to Ronnie Mitchell, we get a final glimpse of Ronnie's locket. As we know, the she kept a locket with a baby photo of her daughter Danielle, who she'd secretly given birth to aged 14, but died tragically in 2009 following a dramatic return to the square.