Honey G's Latest Money-Spinner Has To Be Her Most Bonkers Idea Yet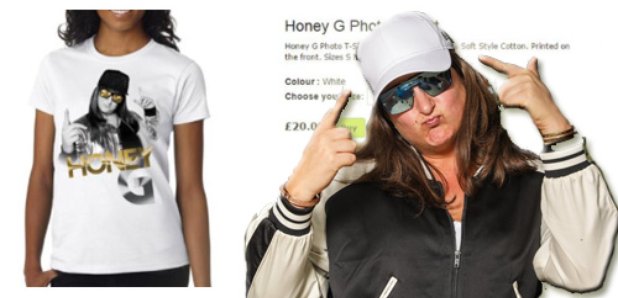 Need any last minute Christmas gift ideas? Honey G has you sorted.
If you thought you had seen the last of Honey G then think again.
The 35-year-old rapper, who missed out on the X Factor crown after making it to the quarter-finals, seems to be doing alright for herself considering she didn't even win the show.
She's already signed a contract with Simon Cowell's record label SyCo, is set to release her first single on Dec 23, and NOW she has launched her very own range of merchandise.
Yep you heard us right.
The wannabe rapper is now following in the footsteps of hip hop artists such as Nicki Minaj, 50 Cent and Jay Z who have all cashed in with their own clothing lines over the years.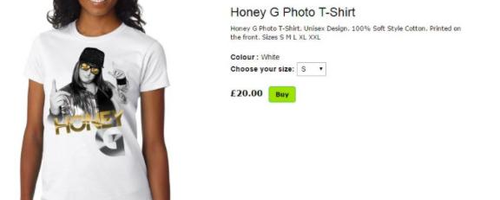 Mugs, toys, caps and hoodies have all been unveiled as part of the range, which has been released just three days before Christmas in a bid to profit off those last minute shoppers.
If you want to get your mitts on her merch' then you will have to be willing to cough up £20 for a t-shirt!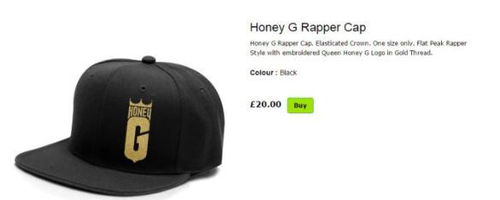 Honey G, real name Anna Gilford, is releasing her new track The Honey G Show on Friday and she is ready to 'shutdown' the charts.
She tweeted: "Your girl's new single ready to mash up your airways come Friday, and it's gonna be MEGA #SHUTDOWN."