There's A BIG Storyline Shocker In 'Our Girl' That You Didn't See And Fans Are Furious!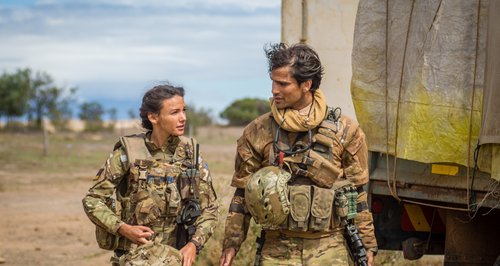 Fans have hit out at the latest storyline shocker that wasn't seen on last night's show.
If you found yourself watching 'Our Girl' last night, then you may or may not have noticed that there was a BIG piece of drama missing from the show.
Fans have taken to Twitter to vent their anger after learning that Molly Dawes and Captain Charles James had their happy ending after tying the knot, but they weren't able to witness the nuptials.
Viewers learnt that the couple, played by Lacey Turner and Ben Aldridge, were married but were left baffled as to why the writer decided to downplay the revelation.
At the end of the first series, Molly got together with the dashing Captain but viewers were left wondering what ever came of their relationship.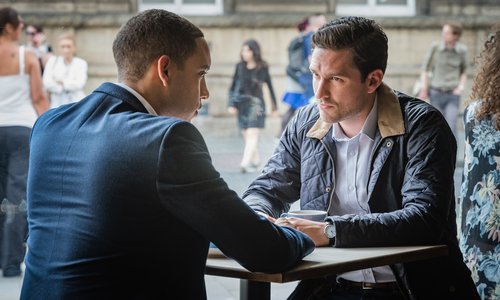 In a scene from last night's penultimate episode, Michelle Keegan's character Lance Corporal Georgie Lane's fiancé travelled to London to meet up with Charles to talk about his concerns about her PTSD.
As the two men chat over a coffee, Charles says, "My wife's a serving soldier," which fans immediately picked up on.
They took to Twitter to not only question what they had but also express their fury at why they hadn't seen Charles and Molly get married.
Did Captain James just refer to Molly as his wife?!! #OurGirl

— Emily Jane (@Em_Toohey) 28 September 2016
Captain James 'my wife'?? Did he marry Molly and we've been cheated out of a wedding #OurGirl

— Samantha (@nicksos) 28 September 2016
#OurGirl I heard wife! Mr and Mrs Charles James!! So happy

— Rosie Thompson (@evrything_rosie) 28 September 2016
We wonder what controversy awaits us for next week's season finale!