What's Michelle Fowler's Secret? 6 Clues To Eastenders' Gripping Mystery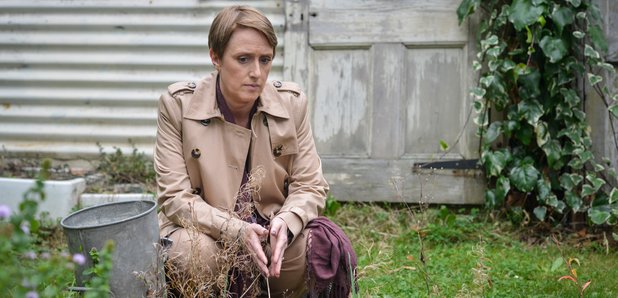 With just days to go until we solve the mystery behind the soap's big mystery, we look back at what we know so far.
The nation is counting down the days towards a big 'Eastenders' revelation, as we get just that little bit closer to finding out the big secret Michelle Fowler has been hiding.
Viewers at home have most likely been playing Sherlock as they desperately try to figure out what has the character beside herself in recent episodes.
This week, Michelle will prepare to head back to the US but finds herself confiding the truth in her close friend Sharon Mitchell, and this conversation looks set to change everything.
So what do we know so far?
Everyone has a problem with Michelle
Turns out Michelle isn't too popular among her peers, as the likes of Stacey Fowler and Phil Mitchell have both aired their frustrations about having her around.
While she's very much becoming the reincarnation of her mother Pauline Fowler, it makes us wonder whether Michelle's annoying behaviour is to distract from what's really going on in her own life.
Michelle has been taking a trip down memory lane
Remember dinners at the Fowlers? Remember the allotments? Remember Arthur? Michelle has been reminding herself of old times. Maybe it's to help her solve a problem?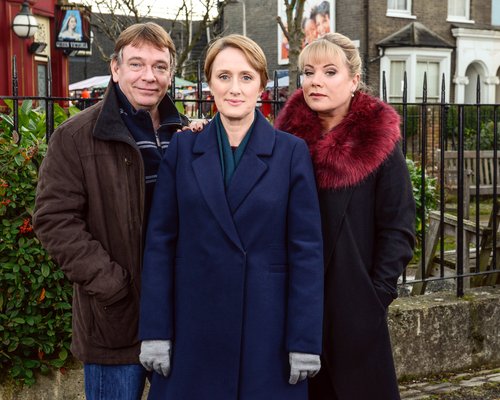 She's oblivious that Grant Mitchell knows about Mark Junior
There is speculation that maybe her secret has something to do with last year's revelation that Grant was the father of Mark Junior. However in Monday night's episode, Sharon told Phil that Michelle has no idea what actually happened.
But is this truly the case? Or is Michelle's secret simply the result of Mark Junior confronting her about when he went home? Hmmm....
Tim isn't speaking to her
Michelle has been assuring the likes of Stacey and Martin that all is well with Tim back home, but an attempt to phone him in private exposed this as a lie.
Tim didn't answer his phone because of something that happened, leaving Michelle in tears as he continued to ignore her.
Michelle has broken the law
Oh looks like she isn't Mary Whitehouse after all.
A recent EastEnders trailer dropped the big hint that her secret is related to crime somehow. As some of the scenes with Sharon were teased, we saw Michelle admit to breaking the law and an uneasy Sharon urged her to keep it to herself.
What has she done?
It's left her feeling super guilty!
Whatever burden Michelle is carrying on her shoulders has surely got her feeling stressed. It must be BIG!
Guess we'll have to wait until Thursday to find out!