Remember Crystal Maze? Here's How YOU Can Take Part In The New Series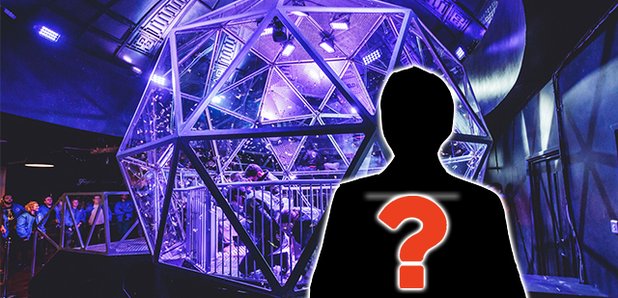 If you grew up dreaming of catching all those flying silver tokens in the crystal dome, then THIS is for you.
From Fun House to Family Fortunes our excitement of watching whacky game shows in the 90s were always slightly overshadowed by our overwhelming urge to be on them!
But alas, we never even made it to the audition stages no matter how many letters we wrote or home videos we sent to producers.
Among them was Crystal Maze, the mystical adventure game show that saw teams take part in brain teasers, puzzles and challenges in order to earn crystals which would then determine how long you got to spend in the Crystal Dome and ultimately win prizes.
After going off air in 1995 the show is BACK, with IT Crowd's Richard Ayoades taking on the role of game show host.
What's more YOU can take part and we've got all the details to make sure you're in with a chance of living out your childhood dream.
How do I apply for the new series of Crystal Maze?
Firstly you need to make sure you have a team of five, with a sixth person on stand by.
To enter you all need to be 18 years old or over, and be a permanent legal resident of the UK, Isle of Man and Channel Islands.
Where do I apply for the new series of Crystal Maze?
You'll need to head over to the Short Audition's website where you'll need to make sure you list six people on your form.
Who can apply for the new series of Crystal Maze?
Terms and conditions state that you cannot be employed by producers, the Channel 4 group of companies or the holders of the Ofcom Channel 4 licences (currently: Fizz, RDF Television, Banijay and any successor or replacement licensees), and must not have been previously employed by any of them.
Also you must not be a live-in partner or immediate relative (i.e. mother, father, son, daughter, brother or sister) of an employee of the production team or the broadcaster or any of the Channel 4 group of companies.
Where can I get tickets to watch Crystal Maze?
If you don't manage to bag a place on the show you can always shell out for tickets to the live version of the game.