Binky Reveals She's Been Craving 'Naughty Things' As She Talks Pregnancy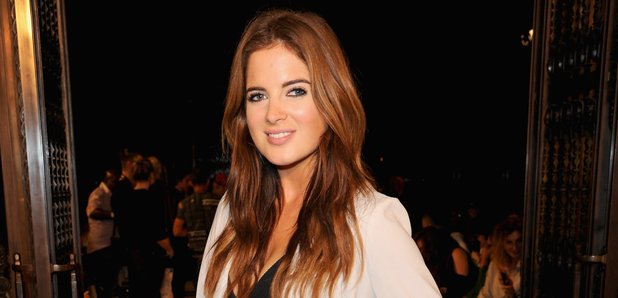 The stunning brunette made her return to filming following news that she is expecting her first child with co-star JP.
It was the reality bombshell that left all our jaws wide open, but it seems as though Binky is happily settling into her pregnancy.
The 'Made In Chelsea' star has spoken candidly about her pregnancy cravings and touched on her tempestuous relationship with on-off boyfriend and soon-to-be father of her child, Josh 'JP' Patterson.
Speaking on her experience of carrying a child, Binky says it's been "going really well" and without many side-effects.
Speaking to MailOnline as she unveils the new collection for In The Style, Binky, who was in the early stages of pregnancy on the shoot, said: "Pregnancy is going really well. I had some headaches at the beginning but I've been really lucky and no morning sickness or anything!"
As for her pregnancy cravings, Binky revealed she's been craving carbs and 'everything naughty' but is trying her best to remain healthy.
"We are both looking forward to everything!" she said of her and JP's excitement about the baby's arrival.
"We are both just really excited and can't wait for the little baby to come."
The news comes after she was pictured on set for the first time since announcing the news that she is expecting a baby with her ex-boyfriend and co-star Josh 'JP' Patterson.
In a brief Snapchat video filmed by fellow co-star Jamie Laing, Binky can be seen cradling her large bump as she wears a figure-hugging nude dress.
With the focus solely on Binky, Jamie can be heard saying: "What do we have here... ooooh pretty lady!"
The mum-to-be looks delighted as she smiles into the camera.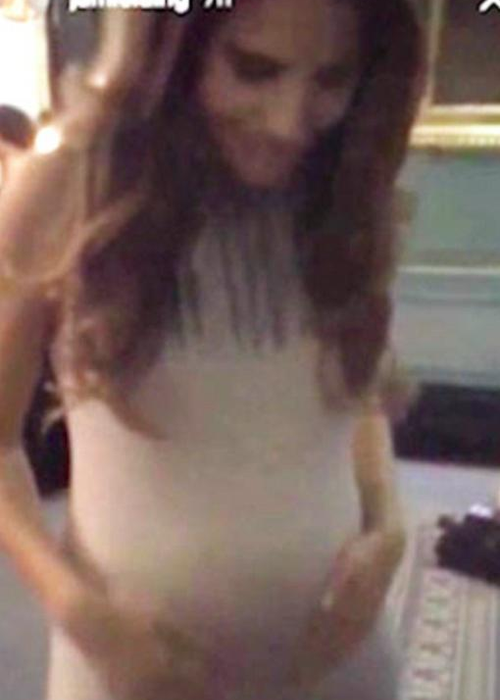 Meanwhile, Binky's mother Jane has expressed her "shock" over the news but insists that her daughter Binky is very "maternal" and has "always" wanted a "big family".
"A short while ago I suddenly found out I am going to be a grandmother! Total shock of course for both of us! What a wonderful gift this is! I can't express how happy I am!" Jane gushed.
She added: "Binks has always loved children; being very maternal she always saw herself having a big family - in the future! The future is a wonderful thing because you can let it sort itself out; because we have absolutely no control."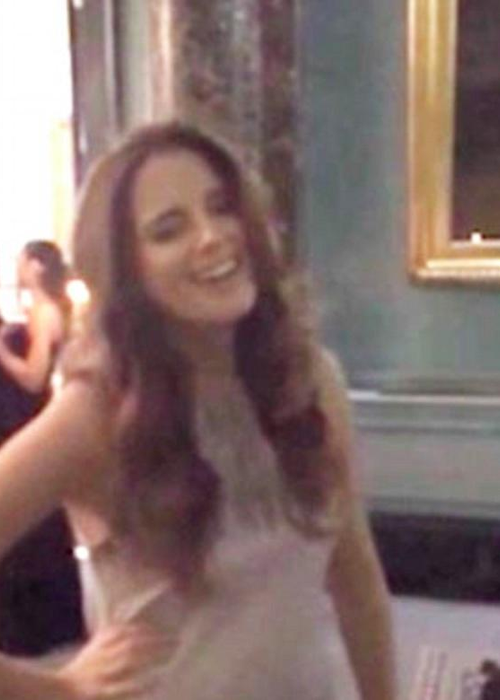 The reality TV mum also promised her daughter that the bundle of joy will bring Binky "undreamed happiness", but has warned her of the "extreme tiredness" that comes with motherhood.
Jane added to MailOnline: "They are both overcome with joy; and suddenly the future they planned - if they had planned one (which I doubt) - is turned on it's head.
"They are going in a whole new exciting direction which will bring them undreamed of happiness - as well as extreme tiredness (and penury!)"
"I can be on hand if needed... and I feel I just might be!"
Whilst Binky and JP are not officially together at the moment, they do go on "dates" but insist they won't be rushing their relationship for the sake of the baby.
Speaking about their complicated relationship, JP recently told OK! magazine: "Where we're both being very mature is with the fact that you should never get back together just because there's a baby in the picture.
"It has to be for the right reasons. We love each other a great deal and there's no pressure - but you do have to take the past into consideration, where there have been a few hiccups. We're just taking it very easy."