Will An X Factor 'Voting Loop Hole' See THIS Contestant Win The Show?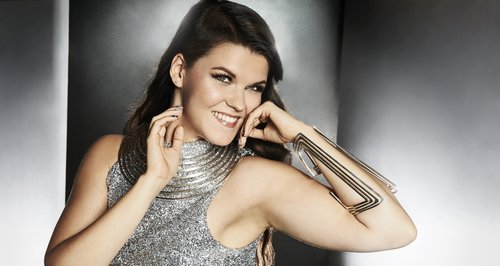 The competition has seen a new dark horse galloping towards victory as an investigation into the show's voting system.
Saara Aalto is at the centre of a voting investigation as X Factor bosses are reportedly looking into a loophole that has been allowing fans to vote from abroad.
The Finnish star, narrowly escaped elimination on several occasions after spending weeks singing in the bottom two, but is now tipped to win the show following a surge in popularity.
It's claimed telly bosses are now fearing that viewers in Saara's homeland of Finland might have found a sneaky way to vote through the X Factor app, despite being from outside the U.K.
The investigation comes after Saara's semi-final performance – which saw her perform Mariah Carey's All I Want For Christmas Is You and Sia's Chandelier – was screened live on TV in Finland for the first time.
It's thought that judge Louis Walsh had urged fans in her home country to vote for her, when he spoke to her in Finnish during Saturday night's show.
An insider told The Sun: "The app doesn't say if you are voting from the UK so it's hard to tell what is happening here.
"Saara was in the bottom two early in the competition but has now gone straight to being the favourite.
"Nobody is saying she hasn't got a brilliant voice and that is why the judges have kept her in the show — because of her performances."
"But it does beg the question of how many votes from Finland are getting through when it's just supposed to be people in this country."
Despite these suspicions, an X Factor spokesperson said there has been no evidence found to back up these clams.
They said: "Our investigations have shown there is no evidence that the vote result is being affected by this activity, though we are continuing to monitor the situation."
Saara is now the bookies favourite to take the crown during Saturday night's final against Five After Midnight and Matt Terry.