One Of These Strictly Come Dancing Judges Is Taking On On Eurovision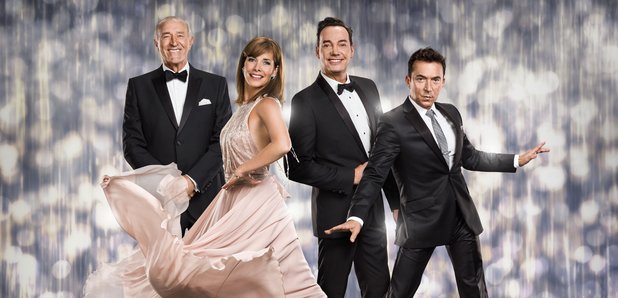 Strictly Come Dancing judge Bruno Tonioli is set to find the UK's next Eurovision entry.
You might be used to seeing Bruno Tinioli offering his opinion on ballroom dancing, but now the Strictly Come Dancing judge will be casting judgement over a different set of hopefuls when they audition for Eurovision.
Yep, the fiery Italian judge is among the judges who will be picking singers to represent the United Kingdom in this year's Eurovision competition.
The 61-year-old dance expert will be joining the Sophie Ellis-Bextor and vocal coach CeCe Sammy to decide who will represent Le Royaume-Uni at the contest in Kiev.
Meet our #Eurovision: You Decide panellists! @BrunoTonioli, @SophieEB and @cecesammy pic.twitter.com/52LHEkOpy6

— BBC Eurovision (@bbceurovision) January 20, 2017
Bruno might sound like an odd choice for the judge's seat, however he has more than enough experience as he once competed in the cheesy pop competition himself!
He found himself representing the UK as a member of the band Duke And The Aces – who made a bid to become the 1980 UK entry with this little number called 'Love Is Alive'.
You can see Bruno on the right hand side wearing a glittery red jumpsuit!
Unfortunately the song 'Love Is Alive' missed out on the chance to bring the UK douse points glory at the contest in The Hague after boy-girl group Prima Donna nabbed the winning spot.

Could he help find us our winning entry? We'll see.