The Entire Queen Vic Trembles As Disaster Hits Eastenders While New Photos Reveal Aftermath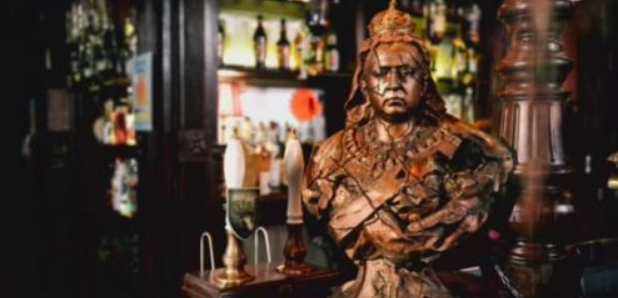 Albert Square appears to be the victim of a terrorist attack as a new teaser shows the aftermath of the soap's explosive plot tonight.
Brand new teasers that reveal what's in store for the locals in Albert Square are sure to have viewers in shock tonight.
The soap's 'disaster week' is set to kick off tonight and the Queen Vic is central to all of the action as Walford suffers the effects of what could be a bomb.
Walls begin to crumble and fixtures within the iconic pub are seen trembling in the gripping new trailer released by producers over the weekend.
The short clip sees the statue of Queen Victoria cracking and ceiling tiles falling in what has to be the biggest hint yet that the upcoming bus crash will hit the pub the worst.
You *really* don't want to miss #EastEnders this week.
From 8pm tonight on @BBCOne. #mondaymotivation #EastEnders pic.twitter.com/K0yYv0zJz5

— BBC EastEnders (@bbceastenders) January 23, 2017
Speculation has been rife over the past week as to what disaster awaits the people of Walford as producers remain extremely tight-lipped about the upcoming storyline.
Last week aerial shots, which appeared to be taken from a helicopter or a drone, revealed ambulances and fire truck descending upon the square after what appeared to be a bus crash.
Looks like something bad will happen on the square later this year! Explosion/bus crash? #EastEnders pic.twitter.com/kd5qhYkuag

— GossipEnders (@GossipEnders) January 15, 2017
However, new snaps came to light on Saturday which appeared to show a more sinister side to the story.
A double decker bus with its roof completely ripped off, and windows smashed in have set tongues wagging that a bomb could have gone off on the top deck, as there doesn't appear to be any damage made to the lower deck of the 764 to Barking.
Is there going to be a terrorist attack in Walford? Or has a bus just crashed into the Vic? Who knows!