X Factor Viewers Left Outraged By THIS Contestant's Shock Return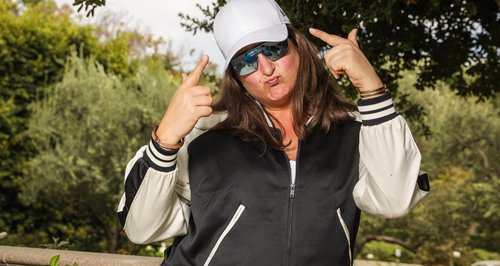 Fans were left shocked by the judge's bizarre decision to bring back a wildcard. https://www.youtube.com/watch?v=Yn-7esgJqyg
Simon Cowell's talent competition is never short of controversy, and this week divided option yet again after the judges revealed Honey G as one of five WILDCARDS to be brought back for the judge's houses stage of the auditions.
G "from North Weezy" that's North West London if you didn't know, describes herself as the "realest chick int eh game right now" and divided opinion when she first auditioned for Sharon Osbourne, Nicole Scherzinger, Louis Walsh and Simon with a rendition of Missy Elliot's 'Work It'.
Now, she's back and set to replace filipino contestant Ivy Grace, who was forced to bow out of the competition after failing to obtain a visa to fly out to Sharon's Judge's House in Los Angeles.
Viewers were left outraged, taking to social media to share their anger at Honey G's return.
Honey G's back on the X Factor. Shoot me, please.

— Pegasus (@PrinceOfPonies) 25 September 2016
Sometimes in all honesty I think X Factor have gone insane!! Honey G to go to judges houses over people who deserve it more?!

— Shannσn.ℓσuisε (@ShannoonCxx) 25 September 2016
Honey G has replaced Ivy on the X factor? For real? & they wonder why that show is seen as such a joke nower days

— Chrissy H (@Chris_1987) 25 September 2016
Defending her decision to be brought back on the show, Honey G said: "Obviously it's a great shame she couldn't progress but I'm very lucky and very happy to be back in the competition, a complete stroke of luck for me.
"I'm not just belting out an amazing voice; I am what is happening right now in the music scene. I'm the whole shebang."
It comes after 'The X Factor' was at the centre of yet more fix allegations following a dramatic audition by Kirsten Murphy.
Viewers were probably left chocking on their weekend takeaways, when the 21-year-old contestant seemingly barged her way onto set in floods of tears.
According to the hopeful, producers had told her that there wasn't enough time for her to audition, so she was forced to take matters into her own hands by gatecrashing the audition of a budding girlband.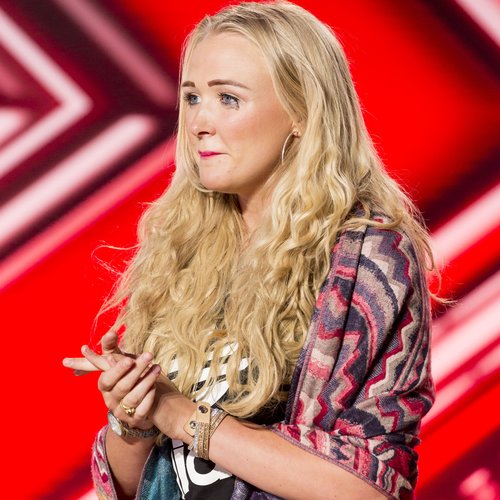 Of course, Simon Cowell was impressed by her determination and allowed her to audition on the spot.
After blowing the judges away with her a cappella rendition of Alicia Keys 'If I Ain't Got You', Kirsty was granted four yeses from Sharon Osbourne, Nicole Scherzinger, Louis Walsh and Simon.
But is all as it seems?
It might not be, as eagle-eyed fans were quick to point out that Kirsty already had a her microphone wired up, meaning the dramatic audition might not be as authentic as it seemed.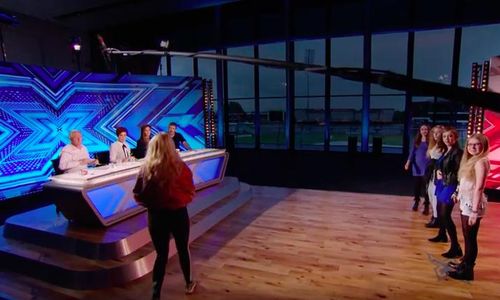 Elsewhere, the competition began heating up as the contestants battled it out in the gruelling bootcamp round of auditions.
This year we were introduced to the terrifying 'wall of songs', a tall wall with songs attached to it.
Contestants were forced to elbow each other out the way to snap up the best songs before being paired up with one another.
Meanwhile, fans of the 'X Factor' were able to witness the shows FIRST proposal in it's thirteen year history, after hopeful Stephen popped the question to his girlfriend and fellow auditionee Sharna.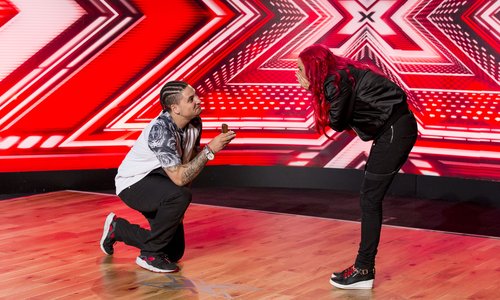 Stephen, also known as Silvar, was hoping for four yeses from judges Simon Cowell, Sharon Osborne, Nichole Scherzinger and Louis Walsh., when he paired up with his girlfriend for a rendition of Justin Beiber's 'Love Yourself'.
However he was met with a FIFTH yes when Sharna accepted his proposal.
Speaking of their relationship ahead of their audition, the pair — who together are called He Knows She Knows - claim they had a whirlwind romance and had been dating for just six months.
Stephen explained: "We've been together like six months now and it's like a fairytale. Yeah, pure love. When we walk into that room, this is going to be one of the most memorable days of our lives."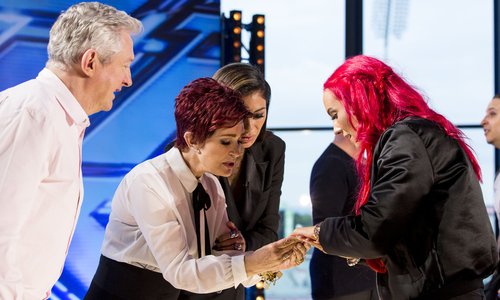 Despite winning over the judges with their declaration of love (Sharon Osbourne was very teary!) the viewers were a little more sceptical.
Hmm, how real was dat proposal as some1 threw confetti on em after? #XFactor Public proposals put pressure on girls 2 say yes! #dontdoit lol

— Roisin Ryan (@mrs_ryaner) 10 September 2016
#XFactor is now cringe factor. Hate tv proposals

— Karen Bradshaw (@ryansladyB) 10 September 2016
#XFactor to have Counsellors on next years show #marrigeBreakups

— Dan (@daninspain70) 10 September 2016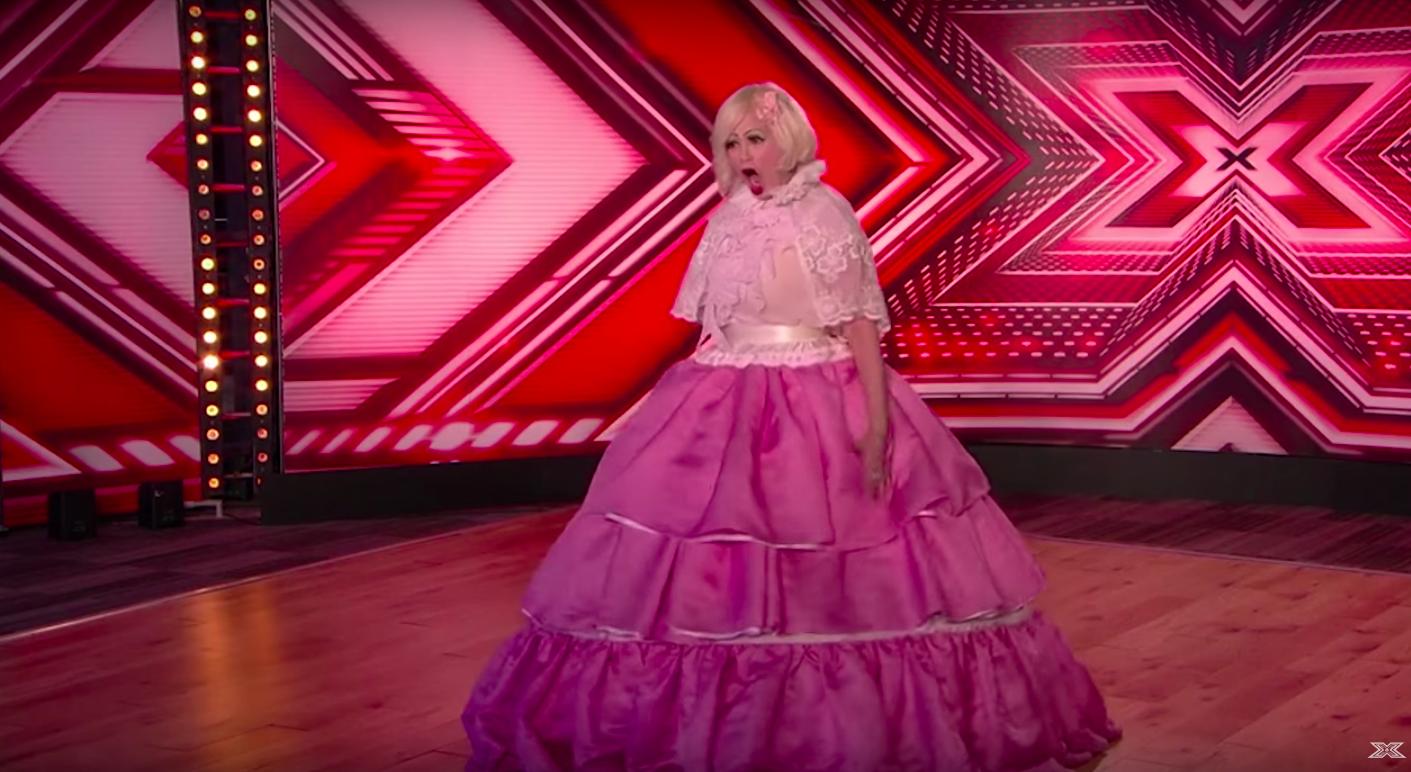 Picture | X Factor
X Factor's return to the small screen has bought about an array of both bonkers and talented singers to keep viewers entertained.
Last week, viewers cringed as they watched a woman take to the 'X' in a bizarre outfit complete with creepy, mask-like make up. The living doll Sada Vidoo proved that a woman isn't just her clothes and gave a bonkers yet entertaining - and good - audition.
The judges were left stunned with Simon even going as far as saying that she was 'fantastically' nuts, before sending her through to the next round.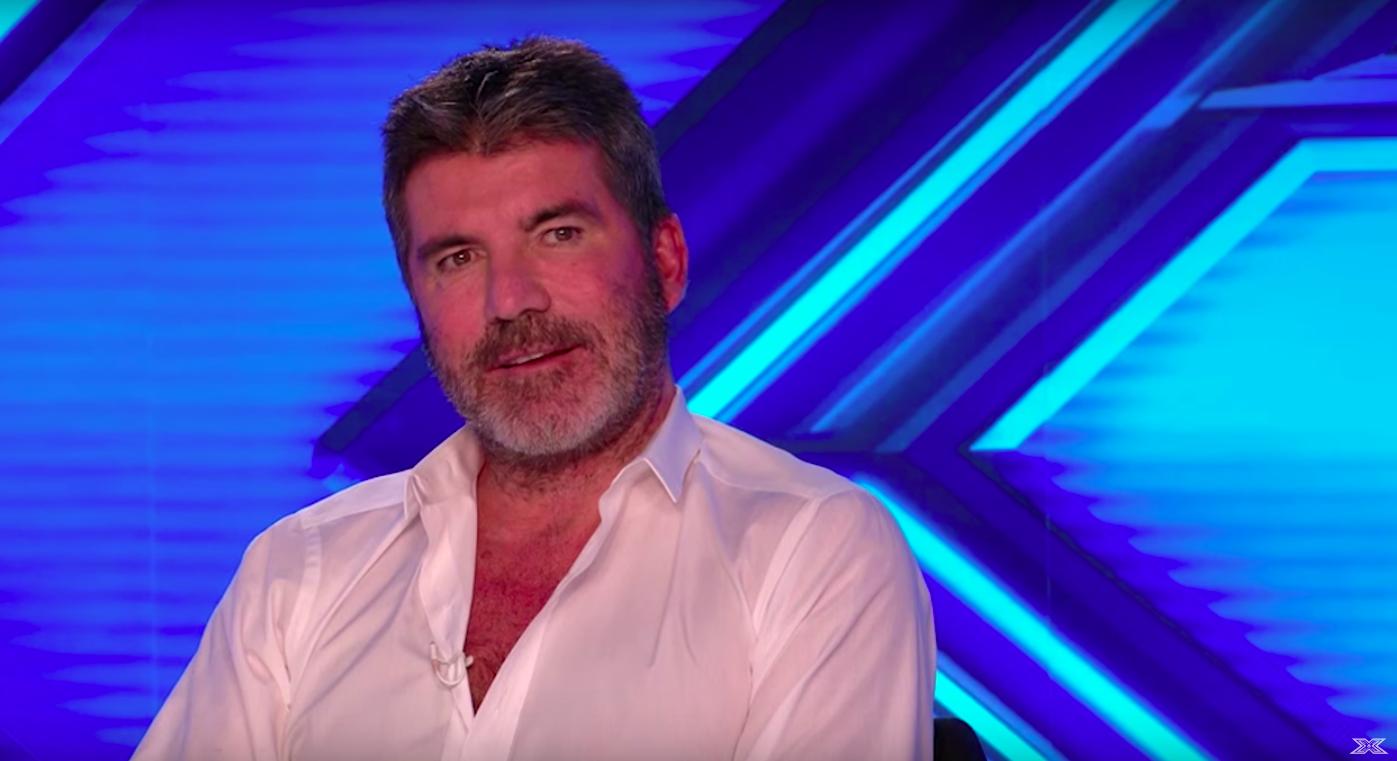 Picture | X Factor
However, viewers have been feeling shocked after it was revealed that Sada Vidoo is in fact a Platinum-selling record artist in Denmark.
She is already an established Scandinavian performer who has released an album called A Story With No End and a number of singles, as well as writing a song for dance act Ten Miles which was a Platinum-selling track.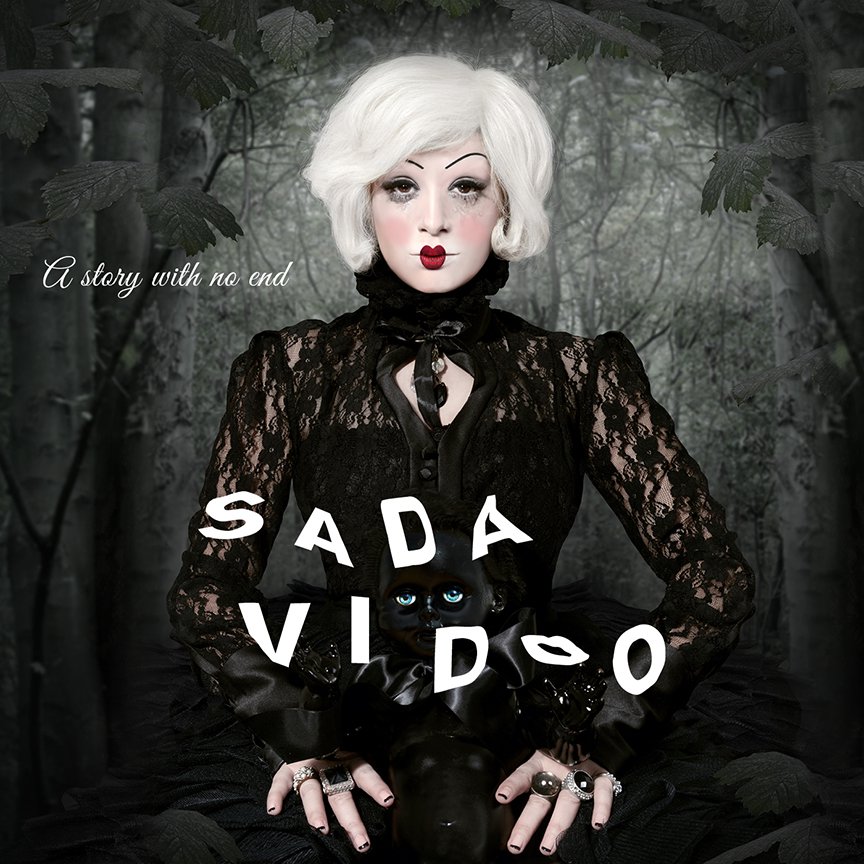 The song was so popular it was nominated for the Danish Club Hit of the Year Award in 2007 and topped the charts in Scandinavia, Poland, Spain and Turkey.
Sada ended up getting four yeses and is through to the next round, continuing on her quest to win a £1million record deal with Syco Music.
What do you think?