Will Ousted 'Strictly' Judge FINALLY Get The Respect She Deserves?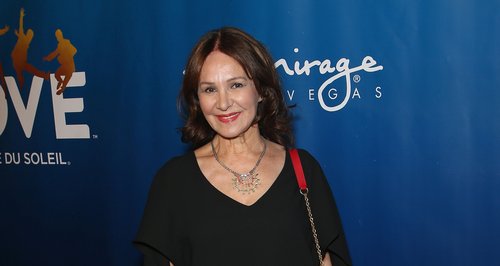 The rumours around who will step into Len Goodman's huge shoes as a panel judge on 'Strictly Come Dancing' are seriously hotting up!
Let us take you on trip back through time. (Stick with us okay?)
The year was 2009 and Arlene Phillips has just been dropped from the judging panel of the most popular dance show on the box after its sixth series.
Vicious rumours of sexism and agism were rife as the 73-year-old choreographer Arlene Phillips was replaced by pop songstress Alesha Dixon who was 36 years her junior.
In the past the professional dancer has worked on over 40 Broaddway and West End musicals including 'Grease', 'We Will Rock You and 'Starlight Express', as well as choreographing the hit movie 'Annie'.
The nation was therefore understandably shocked to see her ousted!
To make matters appear worse, unlike Phillips the Mystique singer wasn't rained dance professional, although she had appeared victorious in the 2007 series of the show so certainly knew what winning took!
However, times have moved on and broadcasters have since seemed to have bucked up their ideas somewhat! (Thank goodness!)
The legendary Len Goodman is ging to be a tricky act for anyone to follow, but the BBC is allegedly said to be seriously considering getting Phillips back on the hit show where she belongs!
The TV personality and dancer has herself expressed a strong interest in returning to the programme, telling 'Good Morning Britain': "Len is going... but I do know that I want to be there this year because Greg Rutherford is adorable."
(We second that Arlene!)