Len Goodman Reveals His Favourite Strictly Dance As He Quits The Show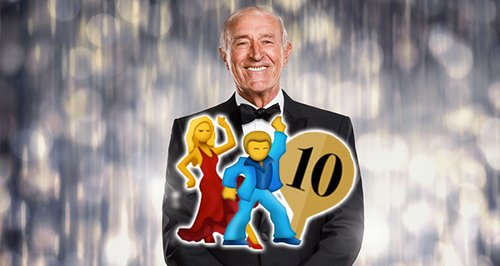 The judging veteran, Len Goodman, is leaving Strictly Come Dancing, but not before he reveals his favourite dance on the show EVER!
During the 12 years Len Goodman had been a judge on Strictly Come Dancing, it's safe to say that he's seen the good, the bad and the ugly.
But now, with his final days on the show rapidly approaching, he's finally revealed his favourite ever Strictly performance - and it wasn't Ed Balls' Gangnam Style...
Len's most memorable dance was actress Jill Halfpenny's Jive to I'm Still Standing in the series two finale in 2004. Jill and her partner Darren Bennett were the first couple ever on the show to get 10/10 from all four judges.
He revealed his favourite dance on his new DVD, The Best of Strictly Come Dancing: Len's Grand Finale, which is out today. On it, he says: "This was the first routine ever to score 40 and that's why it sticks in my mind. It's like when Roger Bannister ran the first four-minute mile; you always remember the time it happened first.
"This dance also sums up exactly what Strictly is about – somebody coming on this show, working hard with their professional partner and then doing something spectacular like this. It's Jill Halfpenny's Jive. Her name might be Halfpenny, but this dance is priceless."
Len, 72, is leaving the show at the end of this year. The veteran judge is also on the panel of Dancing with the Stars in the States.
It's not clear whether he will be continuing with his US career, but what we do know is that he'll be sorely missed!