This Girl's Big Ben Impression On This Morning Has Left Us Baffled
22 August 2017, 14:01 | Updated: 22 August 2017, 15:31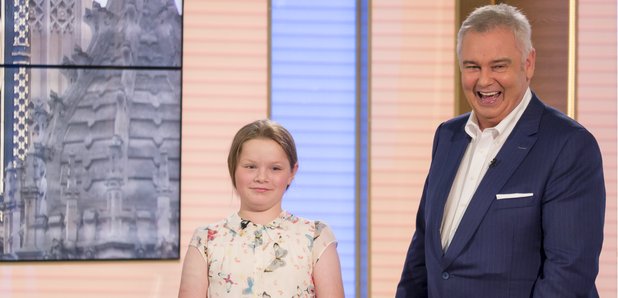 The youngster appeared on the show with the most unusual job request we have ever heard...
When you ask a child what they want to be when they grow up the usual answers normally emerge - a fireman, a policeman, a pop star etc - and it never makes us fail to say aw!
But this eight-year-old Phoebe has more of a random career goal, particularly for her age. She wants to replace Big Ben's famous 'bong' which fell silent on Monday for four years of refurbishments.
She appeared on This Morning alongside her dad to chat to Eamon and Ruth about why she thinks she's got what it takes to do the oddball job...
To be fair to her, she has Big Ben's world famous chimes practised down to a t! And her dad definitely looks as proud as punch while Eamon and Ruth applaud her performance.
But many viewers were quick to point out on Twitter that she might not thank her dad for the TV cameo when she is older.
That bloke has done his daughter no favours at all dragging her onto This Morning to show the world her Big Ben impression

— adam sennitt (@adamsennitt) August 22, 2017
What parent in their right mind would take a child onto LIVE TV, that wants to bing bong like Big Ben when she grows up??? #ThisMorning

— Claire (@lunarloh) August 22, 2017
One Twitter user, Olly Browning, even went as far as fulfilling 8-year-old Phoebe's dreams through this clever edit...
An exclusive first look/listen to Big Ben since the bell has been taken over by that girl on This Morning pic.twitter.com/TnK7d0Ubme

— Olly Browning (@yourolly) August 21, 2017
We'd love to hear what Phoebe is up to in 4 years when Big Ben starts chiming again!