Loose Women Viewers Are Outraged By Their 'Bullying' Of The 'Human Ken Doll'
10 August 2017, 15:31 | Updated: 10 August 2017, 15:32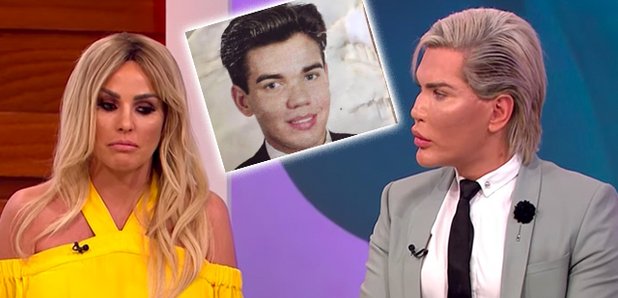 Rodrigo Alves also known as the Human Ken Doll appeared on the controversial panel show.
The Loose Women ladies are known for their controversial opinions which spark debate amongst the guests on the panel show. But did they cast judgement a bit TOO far with todays guest? Many viewers think so.
Kate Garraway, Katie Price, Anne Diamond and Jane Moore were joined on the show by Rodrigo Alves who is famously known as the Human Ken Doll due to the amount of plastic surgery procedures he has undergone.
The 34-year-old from Brazil claims he has spent almost £450,000 on his appearance and the Loose Women ladies made no mean feat of quizzing him on his choices.
All four of the presenters seemed puzzled as to why he would repeatedly risk his life on serious surgery for the sake of his looks but Anne was particularly exasperated.
She said: "You can't turn back the clock all the time with surgery! You're not going to look like that when you're 70." She had also insisted that his insecurities might lie in his past "like his parents' divorce and being bullied at school, and that sorting out his appearance would not help what was going on inside his head".
Many viewers at home were quick to criticise some of the comments aimed at Rodrigo and even said he was being 'bullied'.
Human ken seems like a really nice person bless him. Not nice being bullied #LooseWomen

— Locksie (@locksielou) August 10, 2017
#LooseWomen bless him if it's what he wants to do who are we to judge just let him get a word in he's meant to be a guest . .

— michaela colton (@michaelacolton) August 10, 2017
Dunno why people do loose women, never get a word in or a chance to 'argue' their point, Just get Ganged up on and talked over #LooseWomen

— bernie millar (@berniemillar2) August 10, 2017
The ladies of the Loose Women panel can be a formidable bunch that's for sure, but perhaps they can be a bit easier on the guests they invite on to the show in future.