Loose Women receives over 3,000 Ofcom complaints after Kim Woodburn row
30 August 2018, 11:17 | Updated: 19 October 2018, 19:10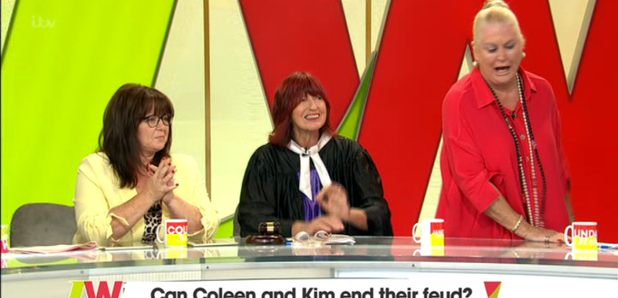 Coleen Nolan and Kim Woodburn clashed on Wednesday's episode of Loose Women - and viewers think it was bullying.
Over 3000 people have complained to Ofcom over scenes showing Kim Woodburn being 'bullied' by Coleen Nolan on Loose Women.
Ofcom confirmed that there have been 3,297 complaints following the clash which saw Kim Woodburn label Coleen Nolan "trash" on the ITV talk show.
The regulator has received a huge number of complaints about the row, mainly in response to the way Kim, 76, was treated by panelists Coleen, Linda Nolan, Janet Street-Porter and Linda Robson.
An Ofcom spokesperson told The Sun: "We will assess any complaints under our broadcasting rules, before deciding whether or not to investigate."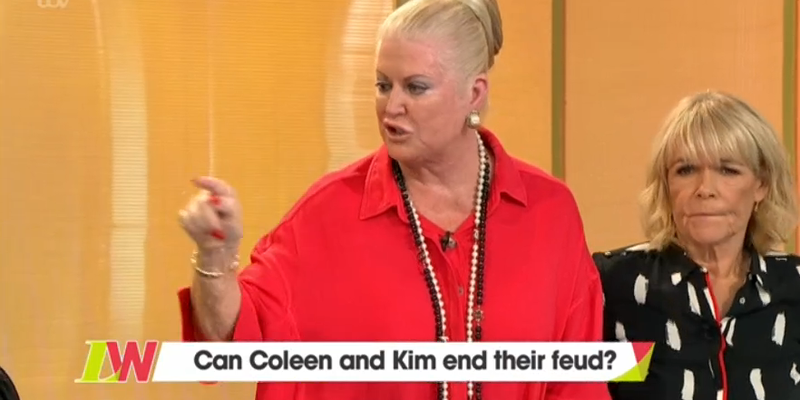 The row appeared to have riled viewers, with many hitting out at the panel for being "bullies", while Kim revealed she was "incredibly upset" after the appearance.
Viewers are also convinced that they heard Coleen whispering about Kim as she broke down about being abused as a child.
Kim's rep said:"Kim was invited onto Loose Women as she was told Coleen wanted to hold peace talks with her.
"When she arrived this morning, Kim was briefed and told Coleen would speak first and give her reasons for their row. She was told Coleen wanted to bury the hatchet."
They added to Metro.co.uk: "However, when Kim walked on set, Coleen refused to speak first and made Kim do all the talking. This left Kim on the spot and out of her depth. 'This incident has left Kim incredibly upset and she feels disappointed with what happened."
Meanwhile a spokesperson for Loose Women explained: "Kim agreed to come onto the panel today at the invitation of the producers on the understanding it was for a reconciliation with Coleen.
"Kim becoming upset was never the intention and the panel did endeavour to comfort her. She was offered counselling after the show, which she declined."