Lord Sugar's Brutal Triple Firing Sends Fans Into Overdrive
23 November 2017, 12:47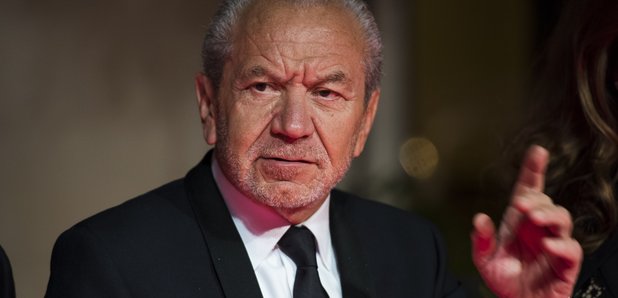 The competition's heating up!
He's been threatening to send more than one person home for a while now, but it was only yesterday that Lord Sugar finally went for it and sent three candidates home at once!
Despite Team Vitality's efforts to clean up dog poo and run a dog spa for the doggy day care task, the profit made, still fell short in comparison to their rival team.
As Anisa Topan, Andrew Brady and Charles Burns came under fire for their poor performance, Lord Sugar made the brutal decision to get rid of all of them. It's safe to say no one saw the triple firing coming, as Twitter went into complete meltdown…
BOOM ! Hat trick !! Go on Lord Sugar, dishing it out!

— Ben Charles (@BCharles_76) November 22, 2017
All three #TheApprentice

— Jonno Reilly (@Jonno_Reilly) November 22, 2017
#TheApprentice
Lord Sugar...unleash the fury!! Lol..it's a massacre! pic.twitter.com/GKCSXOb7u2

— Jake (@Jakep010923) November 22, 2017
I knew a triple firing was happening they all deserved it #TheApprentice

— George Reeves (@GeorgeReeves94) November 22, 2017
I called it! Triple firing! #TheApprentice

— Daniel Baker (@DRB_1992) November 22, 2017
The search for Lord Sugar's Apprentice CONTINUES!
Watch more: