Lorraine Viewers Are Furious That She Said The C Word On Todays Show!
5 October 2017, 13:05 | Updated: 5 October 2017, 13:12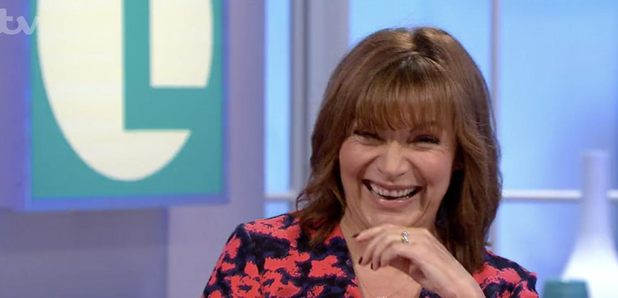 Fans were incensed when this topic was brought up on today's show!
You've probably clicked on this article assuming that Lorraine Kelly went on a foul mouthed rant during todays episode of her talk show.
Well she hasn't, but the truth is worse...she's already started talking about Christmas!
The Scottish TV host had celebrity chef Rustie Lee on the latest instalment on Lorraine and they really went to town on the topic of Christmas despite it not even being Halloween yet.
The topic was brought up when the host spoke about Selfridges opening their Christmas shop a couple of months ago and then a debate ensued about whether it was too early or not to talk about the festive season.
We know Christmas is coming. We don't need it rammed down our throats.i love Christmas but it should start on 1st Dec #lorraine

— Stephi-14 (@14steph11) October 5, 2017
This Christmas will be fun & I'm really looking forward to it, but yeah it's way too early #lorraine it's not even halloween yet!

— Katarina Kantorova (@cheery_cherry1) October 5, 2017
They asked viewers to chime in with their opinions in a poll and the results revealed that 66% of those watching agreed that it was too early to mention Christmas and 34% said it wasn't too early.
Rustie was firmly on the side that it isn't too early and even entered into the discussion wearing a Santa hat, bauble earrings and a tinsel necklace.
She said: "October 5 is wonderful, but get your shopping in early for Christmas. The shops have to make a living, there is no good them making things and starting selling them at Christmas. And remember there are people visiting this country who want to take it back."
Do you think it's too early to talk about Christmas?