Lorraine's Parenting Comments To Tamara Ecclestone Has Viewers Divided
14 December 2017, 16:56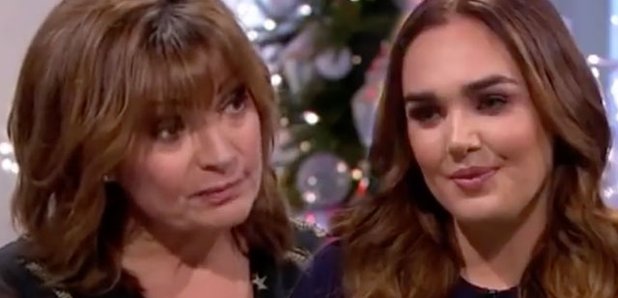 Fans weren't too fond of Lorraine's advice to Tamara...
Since launching her own reality TV show Tamara Ecclestone has found her parenting style firmly under public scrutiny.
This week Lorraine gave her own input, as she spoke about Tamara's three-year-old daughter, Sophia during her interview with the star.
As Tamara discussed how hard it was to see Sophia going to nursery, Lorraine explained: "You have to let them go, bring your daughters up to be strong and independent".
Despite Tamara responding with the words: "I definitely agree with that", she later shared a message to her Instagram which read: "Women should empower each other instead of being so hateful and envious of one another."
Fans interpreted this to be a little dig at Lorraine. One commented saying: "The only person LK embarrassed this morning was herself!... Absolutely, you were fantastic this morning! Lorraine just.... well You just do what's best for you !".
Another added: "Just saw you interviewed by Lorraine Kelly, you came across beautifully, she didn't do herself any favours talking down to you like that. Shame on her but good on you for not letting her walk all over you!"
Whilst some sided with Lorraine, others found the interview awkward to watch with one person commenting: "That was an uncomfortable interview. I loooooove Lorraine but her disapproval was obvious, which I totally get as the lifestyle Tamara leads is ridiculously indulgent , however maybe best not to have her on??…"
Tamara is yet to confirm whether her post was aimed at Lorraine.
Watch more: