The Face Of Love Island's Narrator Has Been Revealed And He's REALLY HOT!
1 August 2017, 13:37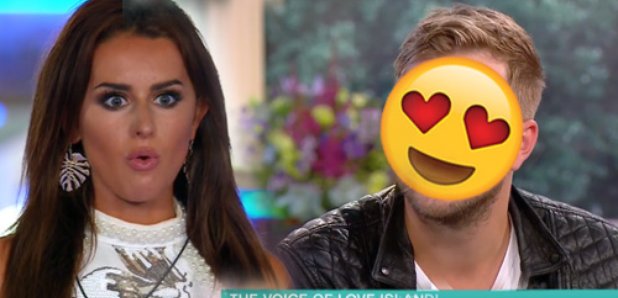 Iain Stirling had the nation in cackle every night with his witty narration during the show's seven-week run.
Fans of Love Island haven't been short of eye-candy over the past seven weeks but there was one notable member of the show who appeared to have gone unnoticed - until now.
Turns out that Iain Sterling is the hot new fave among viewers, who took to Twitter to express how taken back they were by the narrator's strapping good looks.
Iain appeared on Love Island: The Reunion on Sunday night before appearing on This Morning on Monday, and it's safe to say fans were left a little flustered by his appearance.
Taking to Twitter, fans were quick to share their opinions on the voiceover guy's appearance.
"Iain's voice does not match his face omg #LoveIslandReunion," commented one fan.
While another wrote: "This voice over guy is actually really hot! #LoveIslandReunion."
A third exclaimed: "What the f**k the voice of love island is so fit?????? #LoveIslandReunion"
With another adding: "How fit does @IainDoesJokes look. Phoar. I'd love to couple up with him lol #loveislandreunion."
Meanwhile, it's claimed that Iain may have already found a love of his own since the show wrapped, as it's claimed he is dating TV presenter Laura Whitmore.
The Sun claims the pair met last year at a party for ITV and instantly hit it off.
"They kept the relationship private to give it the best possible chance, but it's well known in their close circle of friends how happy they are," a source said.
"They are very much in love and are boyfriend and girlfriend."
The source added that they are the "perfect match".
We certainly weren't expecting that!