Love Island's Amber Davies defends 'emotional abuser' Adam
26 June 2018, 17:26 | Updated: 27 June 2018, 17:00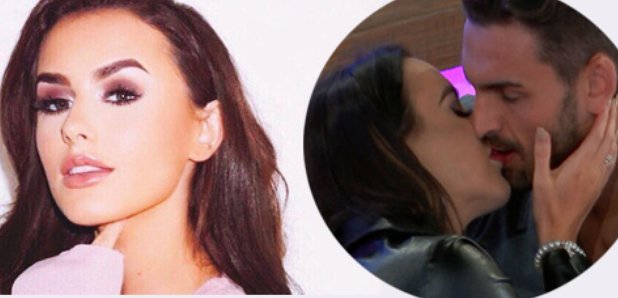 The reigning Love Island champ says Adam Collard hasn't done anything wrong despite furious viewer backlash about his behaviour.
Love Island star Amber Davies says she "feels sorry" for Adam Collard - and doesn't think he is "emotionally abusive".
The PT, 22, enraged viewers when he ditched solicitor Rosie for new girl Zara just hours after being intimate, and was later slammed by Women's Aid for displaying "emotionally abusive behaviour" when he displayed no empathy for his former love interest.
However, Amber - who won the show with ex-byfriend Kem Cetinay in 2017 - exclusively told Heart that she thinks it has all been blown out of proportion.
She said: "We need to remember this show is highly edited, I think he is not getting a fair game and I don't think he's as bad as he's coming off.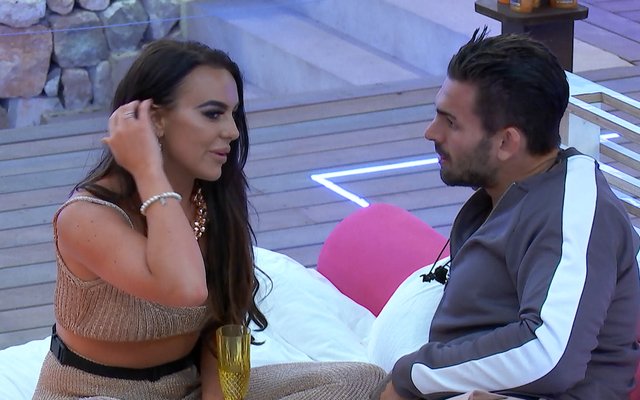 Adam was accused of 'gas lighting' Rosie and being dismissive of her emotions. (ITV)
"I'm backing him a little bit, I'll admit.
"He's getting so much hate, and it makes me feel sorry for him a little bit because I don't think he's been that bad.
"Yes, he's misbehaved but so has everybody. No-one is a perfect human, and I just don't think he could be as rude as he's being made out to be - he is the entertainment in the show."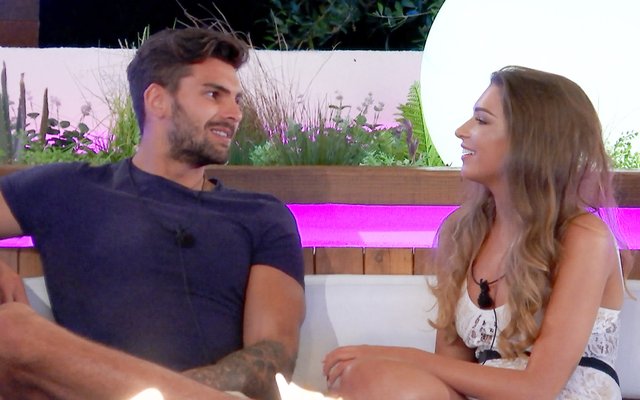 Adam romanced Zara (pictured) just days after engaging in sexual activity with Rosie. (ITV)
Despite Adam's track record, Amber says she has hope for his new relationship with government advisor Zara.
She added: "I have a good feeling about her, I know she's quite young but I think she has a bit of fire behind her eyes."
Meanwhile, Amber says she has no plans to recouple with ex-boyfriend Kem after calling time on their relationship in December.
Amber and with ex-boyfriend and Love Island co-star Kem Cetinay (Instagram)
Asked her thoughts on his rumoured romance with Love Island's Kendall, she said: "I really don't mind, I honest to God don't care."
She added: "We joke around and banter but Kem and I are on good terms.
"We don't have any communication and I've only seen him like twice since we broke up, we are friends but there won't be a reunion in the future."
"I do wish him all the best, he's going to be in my life forever but it's definitely been put to bed now."