Kady McDermott shares her verdict on the new Love Island contestants...
5 June 2018, 16:47 | Updated: 5 June 2018, 17:57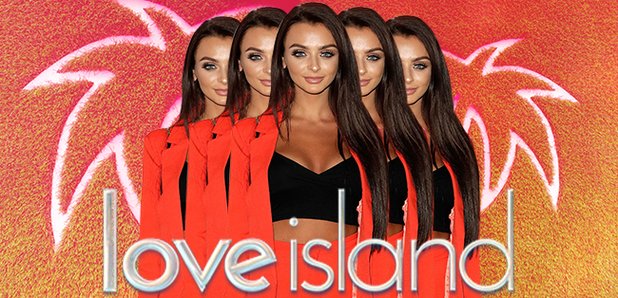 The series 2 star exclusively tells Heart what she thinks of the 2018 hopefuls vying for the Love Island crown.
The 22-year-old original pocket rocket appeared on the 2016 series of the ITV2 show, and found love in the Villa with club promoter Scott Thomas.
Sadly the pair split in December 2017 - but it's not been all bad news for the Stevenage lass.
Since leaving the villa, Kady has established herself as a beauty mogul, and has released a selection of brushes, lashes and a special silicon blender under her brand By Kady.
But despite her businesswoman exterior, Kady is still as feisty as ever... and like everyone else in the UK, she was glued to last night's Love Island.
Here's her verdict on the newbies.... including her lookalike Kendall, and the one hunk she's eyeing up to be her next dark, tall and handsome boyfriend.
Adam
WOWWWWW he's tall dark and handsome every girls dream, well he's mine at least. I'm kind of hoping he doesn't find love because I think he could potentially find love with me. I am waiting for him on the outside haha. Seriously though he's in a difficult position because he has to pick a girl, it's so early on in the game he has no loyalties to anyone yet so i think he will choose who he actually wants and not just the easy option.
Kendall
She seems like someone i would be friends with, super down to earth and sweet! Everyone is saying she is my twin which i will take as a compliment as she's really pretty, her and Niall make a really cute couple, definitely think she will make it to the final.
Hayley
So stunning with an amazing figure, she will definitely be a strong character in the villa and a main contestant! Seems like she could be quite feisty in an argument, think she will wear the trousers with Eyal.
Laura
I dont think she knows what she wants, i don't think she will settle in her couple straight away and will jump ship easily, she's oldest so seems to be more picky or potentially always looking for a better option?
Dani
Hilarious!!! Definitely the most down to earth and normal, she should stick with Jack, they are literally the same person it's so funny. She seems very loyal and she seems like a girls girl which is so important. One of my favourites so far definitely routing for her.
Samira
She seems super picky, very high standards and won't settle for less than what she wants, hopefully she isn't too picky on looks or she might not get to know people properly and miss out, you can tell she is unhappy in her couple with Alex. She's an actor so potentially a drama queen.
Wes
Cheeky chappy, good laugh. Think him and laura may clash both quiet loud characters, think he could have a bit of a fiery side to him. He could be easily swayed when new girls come in and he seems like he is in there for the experience rather than love which isn't necessarily a bad thing.
Niall
Really really like him! Sweet and wears his heart on his sleeve, think he will fall in love easily! Think he will make it to the final as he seems so easy to get on. I also don't think he would jump ship, he seems really loyal and genuine.
Eyal
Seems sweet, very well mannered and good looking, love his curls! Seems spiritual and deep - not sure if him and hayley are well matched personality wise. Think he might be suited to a more quiet girl as his personality so far seems quiet soft. It's early days though i could be wrong!
Alex
Very well educated and cute! Feel so sorry for him after he got double pied last night, he's taken it well though. He isn't the typical lad which is good! I just hope girls dont judge him on that and give him a chance.